"Ben" is an 18 year old freshman at the University of Florida, and on his Facebook page, he can be seen at a party drinking a beer. Now that he's applying for a summer internship at a prestigious firm, Ben has to worry whether that pic is going to cost him the job.
Teens' Love of the Internet
Everybody knows teenagers love the Internet. According to Pew Internet & American Life Project, 93% of them use it. The World Wide Web not only gives teenagers access to information, but other people, as well, and the greatest use of the Internet by teens is staying in touch with friends.
To stay in touch, a huge number of teens turn to online social networks like MySpace and Facebook. In fact, according to a joint study by OTX, eCrush, and The Intelligence Group, 95% of teens say they have belonged to a social networking site at one point or another, while this more recent report by Pew Internet & American Life Project claims that 65% of teens regularly use an online social network.
Embarrassing Uploads
As we all know too well, teens don't just use MySpace and Facebook to make plans for the weekend. To a large extent, they use these online places to share their media creations, which include pictures and video footage of themselves. Unfortunately, some of those videos and pics are a bit risqué, or indicting, and the young people who posted them later regret it. Of course, sometimes it's a teenager's "friend" who circulates this sort of material to others, even though there is the potential for devastating effects.
Perhaps the lesson here is to simply not create these kinds of personal media, period.
In this survey by eMarketer, over 60% of young people acknowledged that some of the things friends wrote in their profiles could harm their careers. Additionally, 48% said they might be embarrassed by what they wrote themselves, and 38% said they regretted some of the items that had appeared on their personal pages already.
Most youth workers and parents know about various celebrities who have taken sexy pictures, only to have them wind up on the Internet for the world to see. (Think Miley and Vanessa.) But it isn't just celebrities who pay the price for having risqué or questionable pictures posted to the Internet. Kevin Colvin was busted and lost an internship after an embarrassing photo was leaked to the entire office…by his boss, and these two young British tennis players were suspended because of their online antics.
Something must be done to prevent the anguish young people go through when they realize that a part of their life (they thought was private) goes public, with huge consequences. But what?
Prevention Strategies
Parents have several options when it comes to helping their teenagers prevent the awful humiliation of explaining an instant message that never should have been written, or a photo or video that never should have been taken, let alone posted to the Internet. Hardliners call for a total ban of the Internet, or the "devil's playground," as they call it. But, does that teach teenagers anything about decision making? Others suggest software that allows parents to spy on their children's Internet activity. Some might argue that this information may come at the price of broken trust.
So, what are parents and youth workers to do if they want to help their teens avoid the dilemma shared by so many celebrities, fired employees, and embarrassed teenagers?

Our teenagers have literally never lived without the Internet, and will probably never do so. Since the Internet isn't going away, nor the problems associated with poor use of it, we must help our teenagers learn how to use it responsibly and safely. More importantly, we need to teach our teenagers to live lives that are pure and blameless. The Bible uses the word "blameless" 57 times. Whether it was Peter telling us to "make every effort to be found living peaceful lives that are pure and blameless in his sight," (2 Peter 3:14) or Paul urging us to "live pure and blameless lives until the day of Christ's return," (Phil. 1:10) the message is clear. Living as a representative of Christ, we need to strive to follow his blameless standard… on and offline.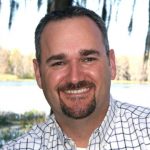 David R. Smith
David R. Smith is the author of several books including Christianity... It's Like This and speaks to parents and leaders across the U.S. David is a 15-year youth ministry veteran, now a senior pastor, who specializes in sharing the gospel, and equipping others do the same. David provides free resources to anyone who works with teenagers on his website, DavidRSmith.org David resides with his wife and son in Tampa, Florida.