The number of HIV/AIDS cases has doubled over the past decade. One-in-four teenage girls have an STD. Teen birth rates have spiked. Yeah, we've all heard these reports. But does anyone really agree about the cause of this escalation?
That's why I personally contacted the The National Campaign to Prevent Teen and Unplanned Pregnancy and interviewed spokespersons and statisticians about these findings. I think you'll find their answers enlightening and encouraging.
But first, let's step back for a moment and take a look at what's happened in the last few years.
A Painful New Trend
When my cell phone rang at 11:15 that Thursday night, I knew it couldn't be good. Sure enough, when "Kayla" finally gained enough composure to speak, she choked out, "I got an STD."
Sadly, Kayla had joined ranks with a growing number of teenagers who are having sex, and paying the price for it.
Kayla didn't have the greatest home life. I knew she and her boyfriend were sexually active, and so did Kayla's mom; in fact, it was her mom that drove Kayla to the clinic each month for birth control pills. As it turned out, Kayla's boyfriend wasn't as committed to the relationship as she was, so, not only did she have to deal with his betrayal, she also contracted an STD that she'll have until the day she dies.
Talk about a tough day.
Kayla is one of the growing number of teens who has recently discovered that sexual promiscuity has its consequences. According to The Center for Disease Control's latest report on the subject:
more teenagers are having unprotected sex, sparking an increase in teen births in 2006 and 2007, the last years for which data is available.
almost three quarters of a million teenage pregnancies occurred among American females in 2004.
the number of HIV/AIDS cases has doubled over the past decade.
These unsettling findings are coming on the heels of last year's study in which The Center for Disease Control claimed that one in four teenage girls (age 14-19) are infected with a sexually transmitted disease.
Corrina Sloup, one of The National Campaign's statisticians, explained that organizations who study teen sex report their findings by "rate." This simply expresses the frequency of an event (sex) within a defined population (teenagers) over a period of time (say, a year). Because the rate is always expressed as "per one thousand," we're able to compare any year with another, and this generation to previous ones.
All these numbers point in one direction: lots of teens are having sex, and a lot of that sex is unprotected.
In fact, all this sex interrupts a fourteen year stretch in which sexual activity amongst teens decreased annually. That's right, for the last decade and a half, from 1991 to 2005, the number of teenage pregnancies and STD's had gone down each and every year.
So, what sparked the increase in 2006?
The answer depends on who you ask.
Sources of Sex
Some think media is to blame because of the deplorable messages it's been known to carry. In 2006, the American Academy of Pediatrics released a study that 12 to 14-year olds exposed to sexual content in movies, music, magazines, and television were 2.2 times more likely to have had sexual intercourse when re-interviewed two years later than their peers who had a lighter sexual media diet. Other theories center on the notion that young girls have become sex symbols within our lust-saturated culture. Some even believe there is an unexpected link between religiosity and teen sex, citing the journal Reproductive Health's report of a strong association between the teenage birth rate of a particular state and its "level of religiosity." And still others connect fashion accessories to teen sex.
Though a couple of these hypotheses may have some potential validity, for the most part, the explanations left me unconvinced. Thus, I decided to contact a group whose sole purpose is to study and prevent teen sex: The National Campaign to Prevent Teen and Unplanned Pregnancy. This non-profit, non-partisan entity is based in our nation's capitol and has been in operation since 1996.
To get their take on the reasons behind the recent increase in teen sex, I asked The National Campaign's spokesperson, Jessica Sheets, about the latest findings. She confirmed that teens were now having more sex than they were just a few years ago, and when asked what the culprit was, she gave me three…in this order:
More teens are having unprotected sex. Not understanding proper contraception use, and of course, plain 'ol laziness, are just a couple of the factors creating this reality. Regardless of the reason(s), today's teenagers simply do not take necessary health precautions when having sex.
Complacency on the issue. Jessica explained that various government agencies, non-profits, and faith-centered organizations that had worked so hard for so long eventually began to assume the "war was won." After all, fourteen years of successfully driving the numbers down is a good run. (I guess no one's exempt from becoming careless with important work.)
Absence of parental influence. According to Jessica, many parents do not provide their kids with enough information, nor the right kind of information. Instead of talking about the "birds and the bees," she suggested that parents drop the "biology speak" and turn their attention to values-based conversations such as love, ethics, and commitment.
These were the biggest factors that created the "perfect storm" environment that allowed teen sex to spike in 2006. Fortunately, each of them represents simple and easily-solvable problems.
Ending the New Trend
The folks at The National Campaign firmly believe these latest trends can be reversed if appropriate responses are quickly made. Findings from their With One Voice study (a downloadable PDF file) offer some encouraging news to parents, as well as some practical advice for helping them deal with teen sex before it (re)defines their children's lives. Their "headline" on page 2 reveals several pieces of good news.
Teens continue to say that parents most influence their decisions about sex, and for the first time in National Campaign polling, parents also believe that they most influence teens' decisions about sex.
A whopping majority of adults (93%) and teens (90%) continue to believe that providing young people with a strong abstinence message is important.
60% of sexually experienced teens wish they had waited longer to have intercourse.

We now officially know that an absence of parental involvement in our kids' sex lives can be devastating. That alone should prompt us to action. But knowing that our kids think so highly of our input should further compel us to join them in facing their ongoing bouts with sexual temptation.
The pain and regret Kayla faces today cannot be undone. She's on the wrong side of the problem. Do all you can to keep the teenagers you love from experiencing her fate.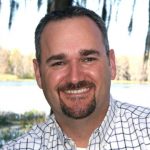 David R. Smith
David R. Smith is the author of several books including Christianity... It's Like This and speaks to parents and leaders across the U.S. David is a 15-year youth ministry veteran, now a senior pastor, who specializes in sharing the gospel, and equipping others do the same. David provides free resources to anyone who works with teenagers on his website, DavidRSmith.org David resides with his wife and son in Tampa, Florida.