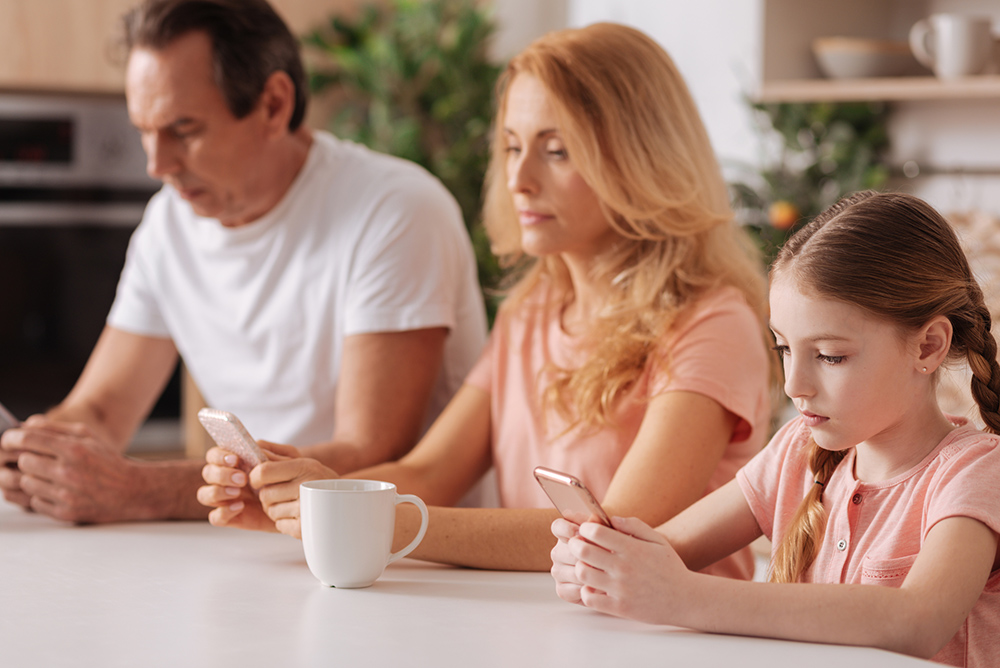 3 Simple Ideas to Change Your Family's Screen Habits
David R Smith
"All these kids do is play on their phones!" I overheard one elderly woman gripe to her friend at a Chic-Fil-A. Nodding her head in agreement, the friend replied, "They never put those things down. It makes me wonder where the parents are."
I was tempted to interrupt and say, "According to the research…on their phones, too."
Screen Addiction: A Family Affair
In 2015, Common Sense Media released their landmark report entitled The Common Sense Census: Media Use by Tweens and Teens which found that, on average, teenagers spend 8 hours and 56 minutes consuming entertainment media each and every day. The lion share of that consumption takes place on some sort of screen, and in our mobile-dominated society, that screen is usually a smartphone.
Since then, Common Sense Media has conducted study after study on related topics and has released terabytes of data in their reports. One of their latest studies addresses "the new normal" facing families who use mobile devices. I highly recommend taking 1 minute and 47 seconds to watch the video that's embedded at the beginning of this report. It discusses the many tensions caused by smartphone use (and abuse) from the perspective of teens and parents. Among some of the intriguing confessions are stats like these:
47% of teens say they spend the right amount of time on their devices.
79% of teens bring their phone into their bedroom with them at night (which opens the door to countless risks, including depression)
52% of parents even admit they spend too much time on their phones, themselves.
45% of parents even say they feel "addicted" to their mobile devices.
25% of families argue about mobile devices…every day.
So it seems that phones aren't just a teen struggle, but a struggle for the entire family.
So what can you do?
If your household could use a little help in this area, try implementing the following points so you can reclaim control of your family's screen use.
1. Lead by example.
Hey Mom and Dad, let me ask you a question: are you careful about who you take advice from? I mean, you probably don't take counsel from a financial planner who's in the middle of his own bankruptcy, right? I'm also willing to bet that you don't seek marriage advice from someone who's been to divorce court four times. No, if you're going to take advice from someone, you want proof they know what they're talking about…and at the very least, practicing what they're preaching!
Parents, if you really want to influence your kids' screen use, be willing to take a long hard look at your own habits. If you're always glued to a screen, it's difficult for you to condemn the same in them. If you're sitting at the dinner table but too busy typing to carry on a conversation with your family, it's only a matter of time before they do it, too. In short, model the behavior you want to see in your kids.
2. Limit yourself to one screen at a time.
I had an epiphany a few weeks ago while watching Netflix with my family. Right there, on the big screen TV in our living room, Kiefer Sutherland doing his dead level best to save America in Designated Survivor. Yet, my wife was on the loveseat scrolling through Pinterest on her phone while our son was on the couch playing a basketball game on his device. Agitated that they weren't paying attention to the show, I was on the brink of voicing my disgruntlement when the computer sitting in my lap chimed (again) notifying me I'd received another email.
Yep. We had four screens going all at once…and there are only three people in my family!
If you're going to seek entertainment from a screen – which is perfectly fine and wonderful to do in moderation – at least do it as a family! Put down your individual devices and pay attention to what's going on for the whole group.
3. Establish screen-free zones/times.
Let's face it, there are certain places and times when it's not wise or appropriate to use your mobile device. No matter what your justification might be, a funeral is one of them! The movie theater is another. Try texting during Spider-Man 3 next month and the manager is going to kick you out!
I'd like to strongly suggest at least one more place that should remain phone free: the dinner table. Look, face-to-face time is rare, but the concluding meal of the day often affords families that precious commodity…so don't let it be wasted by Snaps or scrolling through Instagram. The positive effects of a family meal on teenagers are just too important!
You might want to create/experiment with other phone free zones. For instance, Jonathan McKee, author of The Teen's Guide to Social Media & Mobile Devices, shares how his family instituted "No-Tech-Tuesdays." Some families collect phones at night so they're not a bedtime temptation (or mid-sleep distraction). Other families ban phone use during the car ride to school so they can connect with one another (or even do a short Bible study). Figure out what works for you, your teens, and their screens!
More often than not, parents are the ones who are best poised to affect change in a family. Seize that platform and craft the kind of family you want!
FOR EVEN MORE PARENTING HELP, GIVE OUR NEW "PARENTING TIPS" PODCAST A LISTEN! EACH EPISODE IS PACKED WITH REAL WORLD HELPS AND ONLY 12-MINUTES LONG!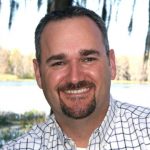 David R. Smith
David R. Smith is the author of several books including Christianity... It's Like This and speaks to parents and leaders across the U.S. David is a 15-year youth ministry veteran, now a senior pastor, who specializes in sharing the gospel, and equipping others do the same. David provides free resources to anyone who works with teenagers on his website, DavidRSmith.org David resides with his wife and son in Tampa, Florida.