Ever email a teenager and never get a response? But then you text the same kid and hear back in 26 seconds? That should make us rethink how we try to communicate with our kids. The truth is, not all communication tech is created equal in the eyes of teenagers.
The Communication Buffet 
There are a ton of different ways parents and youth leaders can communicate with teens today. Thanks to technology, we're no longer relegated to the pony express.
But which one is best?
One thing's for sure: it's not email! But more on that in a minute.
Actually, determining which form of communication is best depends heavily on what you want to accomplish. If you want to truly make an impact in the lives of teenagers, you're probably going to have to rely on the more "old-fashioned" means of communication, like one-on-one relationships, face-to-face conversations, and handwritten notes. Yes, they are the most time-consuming… but they're also the most effective.
If you're simply looking for a great way to make connections with kids, invite them to your weekly programs, promote your upcoming retreat, or schedule a Starbucks break, you can tap into several different technology-driven modes of communication. Just make sure you choose wisely.
This article will cover some of the most popular forms of technological communication, and some of the least effective ones, as well. This list isn't intended to be an exhaustive one by any means, but it will cover some of the biggies. It'll also provide a few pointers on how to use them most effectively within youth ministry settings.
Texting: The King of Communication
In the last few years, teenagers have turned their cell phones into typewriters, sending short messages to one another known as texts. Text messages are private, instant, and inexpensive. Thus, they rule with kids today. According to the Nielsen Company's research released last month, the top-ranked mobile activity for teens was "messaging," with 84% of teens sending text messages and 55% of teens sending picture messages.
Texting has become such a communication phenomena that several teen crisis prevention programs have been developed that are based on these 160-character-long messages. These "Txt 4 Help" programs point teenagers to various support structures for many of the issues they face in life. There are even groups that provide teens with answers to their sex questions via text.
Of course, some teens have perverted texting into sexting, and use the instant and private system to share racy/nude pics and risqué messages with each other. In an earlier Youth Culture Window article, we provided some helpful strategies for using cell phones to aid communication between the generations, rather than distance them.
Most parents seem to love the communication door that texting has opened with their kids. The Source for Youth Ministry's president, Jonathan McKee commented, "I hate it when my own kids (12, 14 and 16) get grounded from their cell phones. Then I can't get a hold of them when I need them. I've grown accustomed to the fact that I can reach them wherever and whenever, to the point that I'm actually starting to rely on their cell phones!"
It's not just parents, though. As a youth worker, when I absolutely need to get a message to a student, I've found texting to be THE way to go. I can send the same reminder/announcement about youth worship to every kid in our ministry (who has a cell phone, that is) as soon as they get out of school. This has been one of the simplest – and cheapest – ways we've reached more students.
A couple of warnings. Be extremely careful how and what you text your students. You see the news headlines about inappropriate relationships between adults and teens as often as I do. Also, guard against becoming a texting spammer; that'll cost you major points with teens.
RUOK, with texting now? 
Email: The Latest Dinosaur
Though everyone reading this article (parent or youth worker) has multiple email accounts and relies on them to do much of their professional communication, research indicates it's not the way to engage teens… at all. In fact, as far back as 2006, research reported that teens are the age group least likely to use email.
And that hasn't changed since.
I spoke with Aaron Smith, Research Specialist at Pew Internet, and he confirmed, "Email is the least common way for teenagers to communicate with their friends." Asked why, he matter-of-factly claimed, "In large part, email is a business tool."
When I asked him for some numbers, he said only 16% of teenagers use email on a "daily basis," even though their latest report says 73% of 12-17 year olds use email "for any reason." These two percentages seem to tell two different stories, but Smith assured me that the qualifiers within the stats account for the difference (daily basis vs. any reason). To double check this data, I called a friend who parents several teenagers. My friend said all of his teenagers had an email account, but none of them use it unless he actually says, "Go check your email. Grandpa said he sent you something." He then said his kids sigh and mumble something about why Grandpa doesn't just text them as they try to mentally recall their email account's login password.
This explains the slight variance on teens' email use in different studies; for instance, the Nielson Company chart (above) reveals that 30% of teens use mobile email. Regardless of the exact number, most researchers agree that far less than 1/3 of teens use email as a regular tool for communication. This article lists several reasons why that's the case, with the chief one being, it's just not as quick as texting.
Therefore, youth ministry leaders who rely on email to distribute information are almost always going to be disappointed. Just a couple of years ago, our youth ministry would send out hundreds and hundreds of E-vites every week, and we were constantly amazed at the number of blank stares we received when we asked students if they got our emails. Further, E-vites were never credited… not even once… as the answer to our "how'd you hear about us?" question at the registration table.
That being said, don't go and delete your email account; just switch your address lists to focus on your teens' parents. Remember, they still use email, and will appreciate being in the know.
Online Social Networks: The Global Superstar
There's a relatively new player on the field that has completely captivated teenagers… and their communication with each another. They're called online social networks, and though there are many of them, you really only need to be familiar with two: Facebook and MySpace.
These two are the hottest spots in the cyber world. Alexa.com's list of Top Sites currently has Facebook ranked as the second-most visited site in the world, and MySpace just outside the top ten, at number eleven. The research firm eMarketer estimates that 75% of all online teens use social networks.
Teens use these interfaces to stay in touch with friends, and make plans with them, as well. But like all the other forms of technology-driven communication, online social networks have their fair share of problems and dangers. For instance, there are a number of discrepancies between teenagers' actual use of online social networks and parents' perceptions of the same. Some of the more significant ones include:
Only 23% of parents say their kids log onto social networking sites more than once a day, while 51% of teenagers say they check in several times each day.
Just 16% of parents think their children have shared information they would not normally share with the public, but 28% have.
12% of teens with Facebook and/or MySpace profiles admit their parents don't even know about their active account(s).

Yet, online social networks can be a great ministry tool if used correctly. Knowing that so many students use these sites to make plans, my wife employs Facebook in her campus ministry at the University of South Florida all the time. I'm not even sure she could function without it. Seriously.Every single one of the students she does ministry with (or bumps into) has an account. It's how she advertizes events, sets up appointments and meetings, keeps a tab on her students, and even meets new ones.
Again, just be very careful how you manage this mode of communication. Right or wrong, most teens are pretty sensitive to "friending" parents or adults.
Twitter: The Unproven Rookie
The jury is still out on this "microblogging" site. Twitter has been around for three years, but most of its users are in the 25-54 year old bracket. Like email, teenagers comprise the smallest group of users for this element of communication.
Nielsen Media Research confidently claims "teens don't tweet" in their latest study where they found that only 16% of Twitter's users are under the age of 25. That percentage decreases even more when the 12-17 year old crowd is separated from the 18-25 year old crowd. (This New York Times articlesays the actual number of teen Twitterers is around 11%.)
PCWorld cites several compelling reasons why this is the case. A few of those reasons include the fact that "tweets" are more public than those totally private text messages, and Twitter doesn't have all the fun amenities that Facebook offers… while Facebook keeps teens just as connected. However, some cultural observers think that Twitter may fill a very defined niche in the future if it carefully manages itself with teen users.
In short, this medium will require a lot of intentionality to build interest and connectivity with most teens. At this point, it might behoove youth leaders to stick with more tried-and-true methods like online social networks and texting.
Communication for Transformation
Even though youth workers have all these tools at their disposal, we must remember one important truth: ministry doesn't happen on a screen. We can use those screens (that show text messages, updates, emails, and tweets) to communicate information, and maybe even gain an access point to teens' lives. But these screens will never allow us to impart the sort of transformation Jesus wants the teenagers in our lives to undergo.
Therefore, let's not confuse these forms of communication as forms of transformation.
Let's use these forms of communication as they were intended: getting info into the hands of teenagers. Let's avoid the temptation of trying to mentor teens and minister to their needs from behind a laptop.
I guarantee you no email, text, tweet, message, or fax can replace you. And that's a good thing.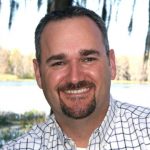 David R. Smith
David R. Smith is the author of several books including Christianity... It's Like This and speaks to parents and leaders across the U.S. David is a 15-year youth ministry veteran, now a senior pastor, who specializes in sharing the gospel, and equipping others do the same. David provides free resources to anyone who works with teenagers on his website, DavidRSmith.org David resides with his wife and son in Tampa, Florida.