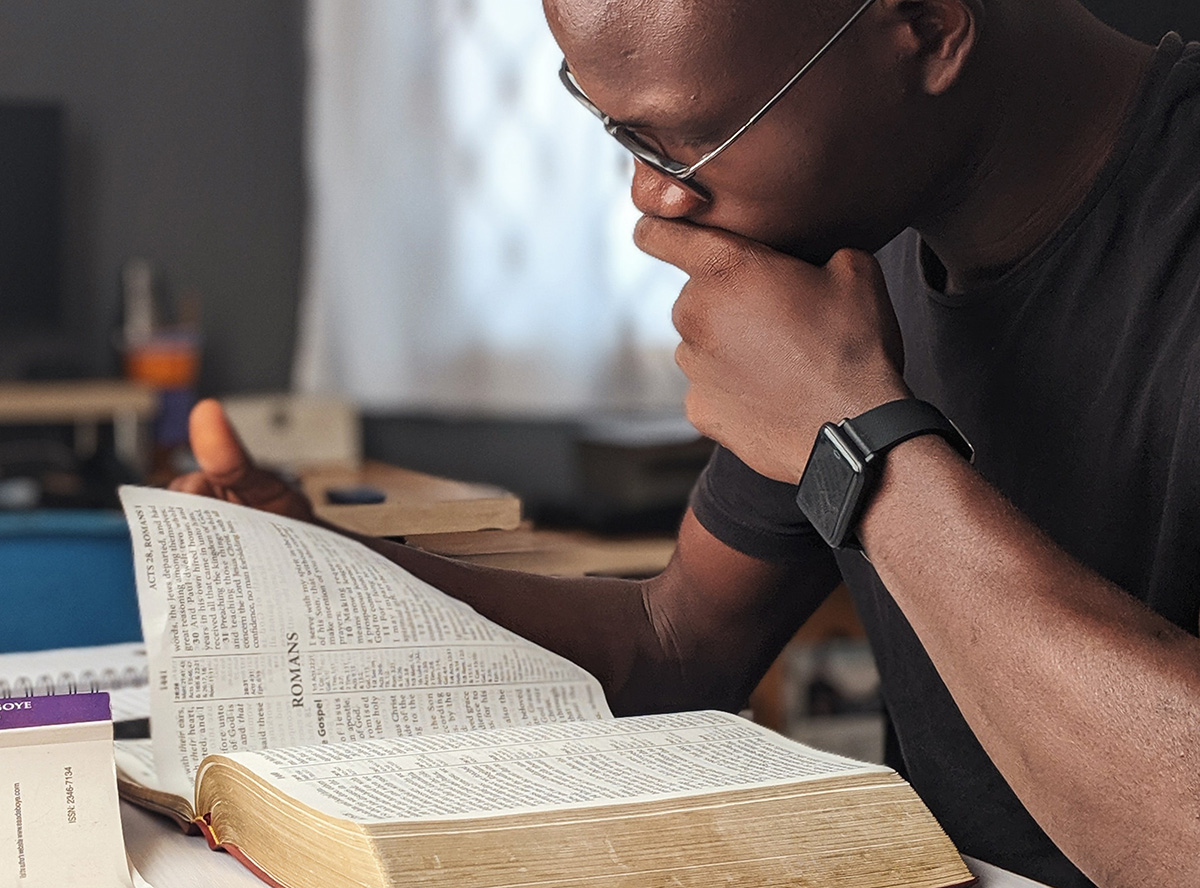 They're Not Born… They Have to Be Built
David R Smith
One of the biggest questions parents ask me is, "How can we help our kids actually grow in their faith?" or, "How can we help our kids love Jesus in a world that doesn't seem to care about Jesus?"
Few questions are as important as that one. When it comes to our kids' spiritual growth, are we limited to family devotions and just dropping off our kids at youth group…or is there something else?
This question is front and center for me right now because my son Josiah is 14 and in junior high school. Here are our "go to" strategies for helping him become a man of God.
Family Bible Studies
Yeah, we actually use the tried-and-true "family Bible study" approach…with a couple of twists.
First, my wife and I encourage our son to pick the book of the Bible we're going to study. We find that giving him the prerogative to choose the study helps create a sense of "buy in" on his part.
Second, we occasionally ask Josiah to lead the Bible study for our family. That means he has to read ahead, he has to do some research, he has to establish a few talking points, and he has to devise a few discussion questions (with answers). We all know that we learn more when we are required to teach, so why not let our kids assume that responsibility – and benefit – from time to time?
Weekly Wings
OK, this one is probably my favorite…because I get to eat wings in the process!
One day per week, I pick up Josiah from school and we make a pilgrimage to a place called Wings Express. The family-owned restaurant is on the wrong side of the tracks, but their wings are totally worth the potential of getting mugged! While we gorge ourselves with poultry perfection, we talk about the intersection of faith and life in middle school.
This weekly conversation gives me the chance to check in on his world and everything tangent to it. We might talk about one of his friends, something he saw in the headlines, a struggle he's facing, his plans for the weekend, or a hundred other topics.
Taking this time each week reinforces what we've been telling him since day one: you can talk to us about anything, any time.
Basketball Outreach
Our son's dream is to play in the NBA. He's absolutely smitten with the game of basketball so we use that passion to engage his faith.
There's a huge community park about a half-mile up the street from our church. Each Friday, Josiah and I go shoot hoops with the local ballers. Not only are we armed with the best quality basketball on the court (ensuring everyone will want to play with us), but we also have plenty of ice cold Gatorade to pass out…along with invite cards to church.
Those experiences have really emboldened our son when it comes to sharing his faith in other places such as school and our neighborhood. (SIDE NOTE: We "usually" do this basketball outreach on the same day we do wings to make the most of our time together.)
Sermon Debrief
Alright, this one might border on "cruel and unusual." Not only does our son have to sit through my sermons each weekend, but we regularly stop at the Steak 'n Shake on the way home to discuss them. (I'm beginning to see that my strategy for discipleship goes hand in hand with junk food….)
During these talks, I ask him to repeat back what he heard, which not only tests his comprehension and grasp of the subject, but also gives me instant feedback on the clarity of my messages. Of course, I always give him the opportunity to ask questions about something he may not have understood. Occasionally, he even raises a possible objection or an alternative interpretation which really gets the conversation going!
No, you don't have to be a pastor to use this idea for yourself! Just take a few notes on your pastor's message and then seize an opportunity to discuss them with your kids. Not only will you be able to determine how much they understand, they'll realize you are paying attention to the preacher, too!
Chores…Yes Chores
No, Josiah isn't expected to plow fields or build barns by hand like the Amish, but we do wash the SUV together in spite of the fact that there is a perfectly fine car wash just outside my neighborhood.
Speaking of my neighborhood, I'm probably the only person in it who still cuts his own grass. Even though I'm a cheapskate, the $9 car wash and the monthly lawn maintenance fees are well within my budget.
Farming out these tasks would even save me several precious hours each month. But I don't know of a better way to help a teenager learn the importance of a good work ethic than taking care of a few simple tasks to make our home run more smoothly.
Do I have time to cut my own grass or wash our vehicles? Of course not! Do I have time to make sure our son learns the value of hard work?
Absolutely!
Pick a responsibility from your life as a parent and do it with your kids.
Great Resources
Lastly, I employ great resources in our son's faith development.
When I wrote Christianity, It's Like This, a book about Christian doctrine in simple terms, Josiah voluntarily read through it. However, I can't create everything Josiah needs for his spiritual growth, so I often rely on the great resources created by others. For example, my friend Jonathan McKee sent Josiah one of the first copies of The Zombie Apocalypse Survival Guide for Teenagers and Josiah tore through it in a matter of days! (I cannot overstate how awesome this book is for kids, especially young boys! Jonathan has a bunch of great books for teens.)
But it's not just "books." We also use great discussion starters from The Source for Parents – like this one about secular music. They are always awesome – and always free! It doesn't matter what you choose to use, just make sure you're putting high quality materials in front of your kids that constantly challenge them to grow in their faith.
The Assembly Line
Building godly kids isn't easy. It requires a constant effort and the process can be a messy one at times. But just like an assembly line at a manufacturing plant, if done correctly, you usually have a terrific product at the end.
My wife and I realize that we only have a small window of time to help Josiah learn the importance of owning and modeling faith in Jesus…and that window is closing quickly. We like these strategies because they work…for us. If you use something completely different, that's totally fine! In fact, I'd encourage you to share your favorite tool in the comments section below. Whatever you use and however you do it, just make sure you're constantly helping your kids forge a faith of their own.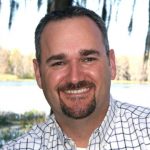 David R. Smith
David R. Smith is the author of several books including Christianity... It's Like This and speaks to parents and leaders across the U.S. David is a 15-year youth ministry veteran, now a senior pastor, who specializes in sharing the gospel, and equipping others do the same. David provides free resources to anyone who works with teenagers on his website, DavidRSmith.org David resides with his wife and son in Tampa, Florida.