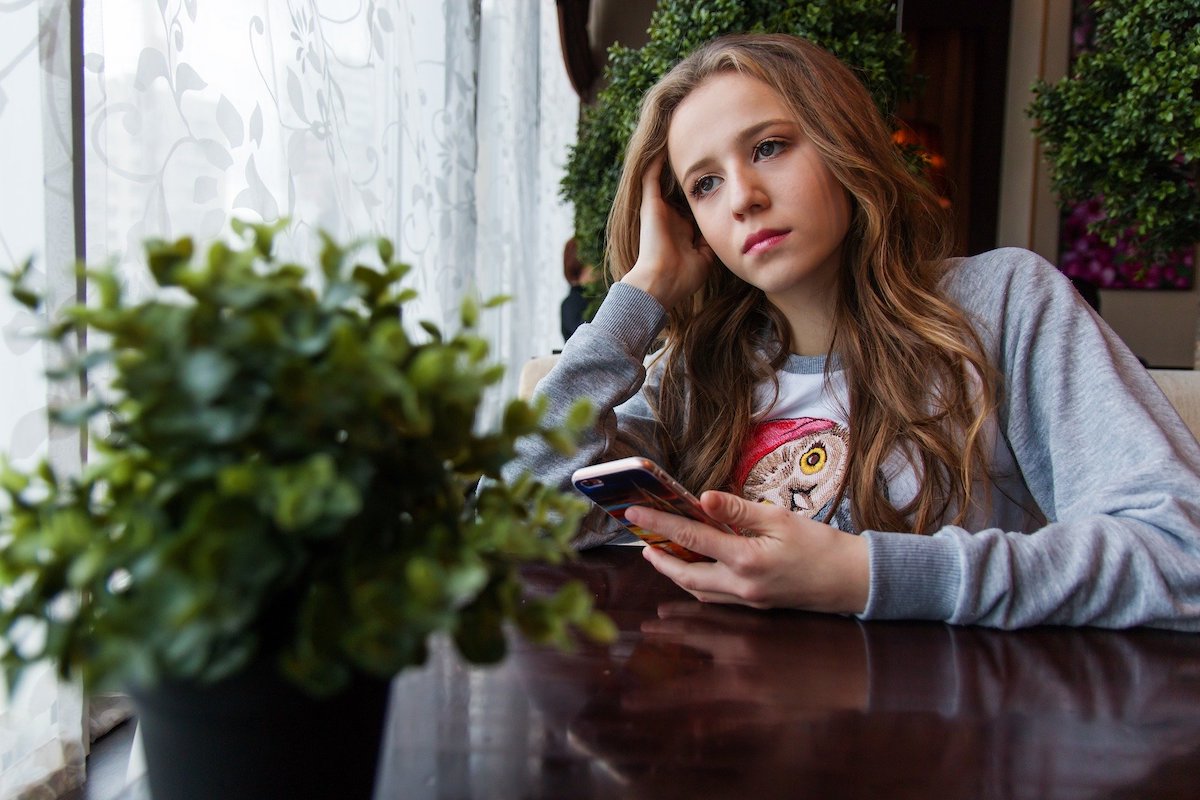 Rob Chagdes
Have you ever thought your teenager was the problem…but then realized you were the problem?
I went to a diner recently with my 16-year-old daughter for some planned one-on-one time. On the drive there I was asking her questions like, "How are things going in your small group?" and, "What are some things you want to do this summer?"
She wasn't biting. Her answers were short and unhelpful.
When we arrived there was only one other person in the diner, which made it really simple for social distancing. I suggested we sit in a booth in the back, and she obliged. The waitress was upbeat and my daughter smiled at her as she took the menu.
My daughter took her time figuring out what she wanted, occasionally commenting on the selections. Once she put the menu down, I asked another question. "So what's something you're looking forward to?" A great question. I use it all the time in youth ministry.
She shrugged her shoulders. "I don't know."
This wasn't working. For some reason she was content with small talk but resistant to anything else.
I finally asked her, "Is everything okay?" She smiled and affirmed that it was.
I was so confused. No surprise. I'm a man.
I was feeling frustrated and she knew it. I impatiently blurted out, "So do you just not want to talk?"
Again she said, "I don't know." And I muttered something about, "Well that's literally the reason we are here!" and started playing with my phone. (Yes, I'm 44 and I was pouting.)
I had this moment where I thought about telling her we were leaving. Maybe that would get a response from her. But I resisted. I just looked at her, taking in the moment. I thought about how these times are fleeting. I didn't want to give up.
I put my phone down and started looking out the window. Just then a guy skipped – that's right – he skipped by. Be both chuckled.
And apparently that's all it took.
She said something about how skipping should be more socially acceptable. I agreed. She began talking about someone skipping in gym class from earlier in the year. This random story turned into her talking about people she spent time with in that class. Eventually she started talking about her friendships, going into great detail. I just nodded and occasionally gave a short verbal affirmation so she knew I was listening.
It wasn't until a few minutes later that I mustered the bravery to ask a question. "So what else is going on with you?" She dove right into her next monologue. No question-prompts required. And she talked almost nonstop for the rest of the evening.
I was awestruck.
20-plus years of youth ministry. I've done it for years, even written articles on it—getting teenagers talking. But apparently I didn't know jack squat. All this time, I just needed to be quiet and let her talk.
I felt stupid for trying to steer the conversation to get her to talk about the things I wanted to know. It turns out that all I needed to do was just be present, shut my mouth, and listen to her.
Be present.
Shut my mouth.
Listen.
I walked away from this time realizing that as much as I want to be an active parent who knows his daughters hopes, fears, and struggles – maybe what she needs is a dad who simply shows up and listens.
How can you show up in your kids' lives this week and just listen?
Rob Chagdes
Rob Chagdes is one of the pastors at Prairie Lakes Church in northern Iowa. In the years since he met Jesus as a sixteen year old, Rob has spent his life working to raise up the next generation to love God and invite others into His unending story. He spends most of his free time with his wife Leslie, their three amazing daughters, and their energetic dog Jedi. You can reach Rob at chagdeswrites@gmail.com