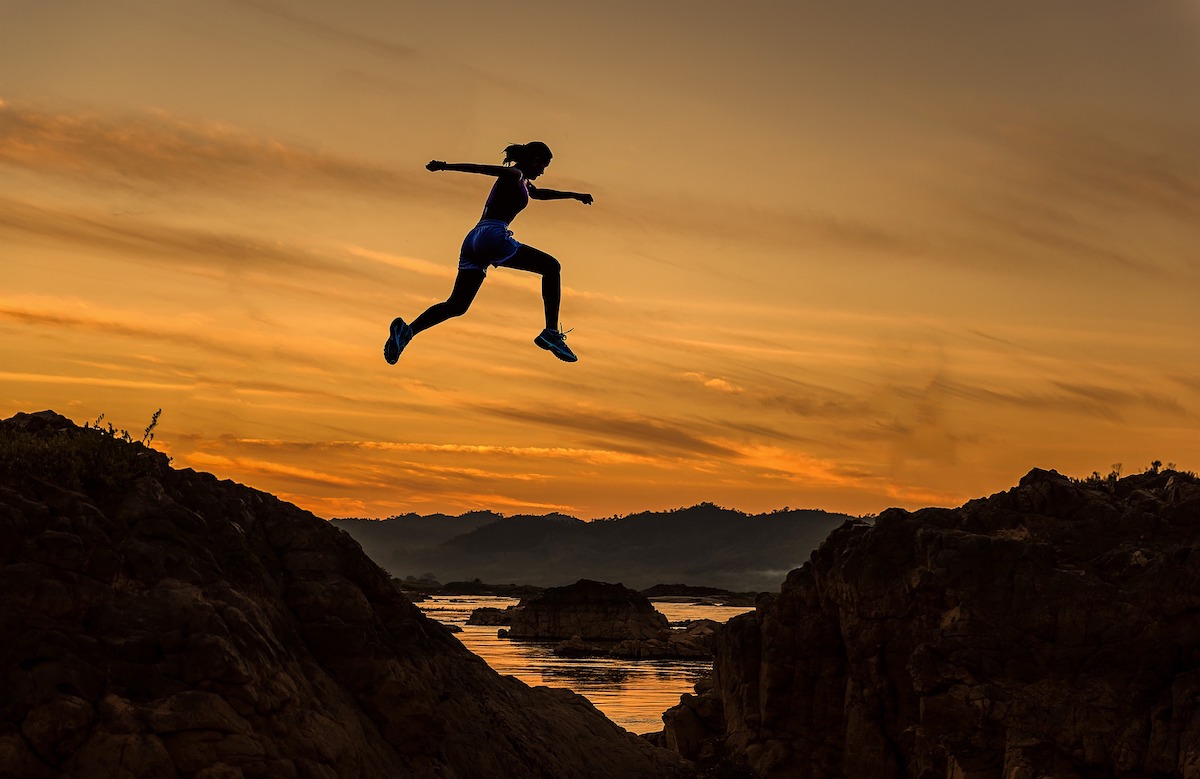 Helping Our Kids Move Past Their Fears
David R Smith
"Dad, I want to start praying at our table during lunch. How can I do that?"
That was the question our 13-year-old son asked me over dinner this past weekend. He and I had been hanging out all day, and were chilling at our favorite pizza joint to watch some football. As his dad – who happens to be a pastor – I was incredibly excited to hear about his faith-based intentions.
Before I tell you what I said, I should probably give you a few disclaimers. First, I was not a Christ follower when I was his age. Yeah, I attended church because my parents insisted on it, but I had absolutely zero interest in matters of faith as a kid. Praying with (and for) my friends was the last thing on my mind! Second, our son attends a relatively small, private Christian school. In other words, Josiah has a "home court advantage" that millions of teenagers don't have in a public school environment. And third, even though he's a relatively quiet and shy kid, Josiah is well-liked by his classmates.
I knew Josiah's question had nothing to do with the mechanics of prayer itself; he does it all the time at home and church. He was worried about how his friends might perceive him if he tried to implement prayer at his table. So before I tried to answer his question, I asked several of my own. "Do you always sit with the same kids at lunch?" "Who's at your table?" "What do you guys usually talk about?" and more. Once I understood what a typical lunch break looked like, we talked about several approaches he could use.
Maybe you've been in a similar situation.
"Mom, I want to invite Jacki to youth group but I don't know what to say."
"Dad, do you think my friends and I could start an FCA at our school?"
"When I asked Nick about his faith, he said he didn't want to talk. What do I do now?"
If your kids approach you with questions or ideas along these lines, I would certainly tell you to encourage them and applaud their efforts. Of course, it wouldn't hurt to pray for them, as well. But what else can you do to intentionally help them develop courage in their faith life? Here are a few ideas to point you in the right direction.
1. Help them set (and reach) goals in a way that bolsters confidence.
I applaud your child's faith and enthusiasm for believing that open prayer will one day be returned to classrooms across the nation. But there's nothing wrong with starting that initiative at a lunch table, either. Would it be nice to offer An Introduction to Biblical Hermeneutics in every local high school? Absolutely! But God can work wonders through the lives of students who study John's Gospel ten minutes before class starts each day. Before our kids lead their entire school to faith in Christ, they'll have to lead one friend to Jesus. Help your kids avoid being overwhelmed or crushed with disappointment by showing them how to set small goals and move forward from there.
2. Give them specific/practical ideas to help them.
"Well, son, just pray about it." "Listen to the Lord, honey." "God will show you what you need to do." All of that is biblically accurate counsel…but it's also fairly generic, too. No NFL team reduces their strategy to "scoring more points than the other guys." They watch film to look for weaknesses in the defense. They have their offense create new plays. They get as precise as they can to ensure victory. As parents, we need to do the same with our kids' faith. One of the ideas Josiah and I settled on was privately getting his friend Luke on board. Luke's job would be to say, "Josiah, pray for our lunch, bro!" and then Josiah would immediately say, "Sure!" and launch into prayer for he and his friends. If your kids approach you with questions about how they can introduce their friends to the Christian faith, plot and plan with them to develop clear-cut ideas to help them be successful.
3. Model courageous faith in your own life.
Since this doesn't go without saying, I'll say it: if you hope to see courage in your kids' lives, they'll have to see it in your life, first. If you set a low bar, they will probably do the same. But if they see you routinely stepping out of your comfort zone, they'll be more inclined to follow.
Do your kids ever see you share your faith?
Do your kids ever see you take a stand against injustice?
Do your kids ever see you invite neighbors to church?
Do your kids ever see you pray for those in need?
Do your kids ever see you defend the weak and helpless?
Do your kids ever see you give, serve, and lead at church?
Spend some time in prayer asking God how He wants you to model more courage in your own life and then share with your family what you plan to do out of obedience. No, I'm not advising you to "show off" or "be legalistic." Just humbly take your faith to the next level and invite your kids along for the journey.
As parents, we have the wonderful opportunity of raising the next Joseph, Ruth, Samuel, Daniel, Mary, or Timothy. Those faithful men and women started off as kids with incredible courage in God. Help foster that courageous faith in your kids and see what God will do through them!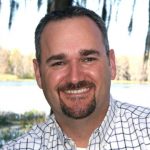 David R. Smith
David R. Smith is the author of several books including Christianity... It's Like This and speaks to parents and leaders across the U.S. David is a 15-year youth ministry veteran, now a senior pastor, who specializes in sharing the gospel, and equipping others do the same. David provides free resources to anyone who works with teenagers on his website, DavidRSmith.org David resides with his wife and son in Tampa, Florida.