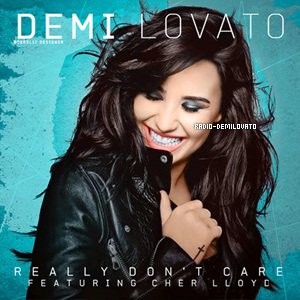 The Song: Really Don't Care by Demi Lovato
Main Point: Even though we may think a romantic relationship is going to last forever, if it ends, we are still obligated by God to maintain an attitude and lifestyle of love towards the other person.
Vital Info Before You Get Started: The following information should help you contextualize this very popular song so you can have a great discussion about it with your kids.
IMPORTANT NOTE TO PARENTS: We at The Source for Youth Ministry believe that certain elements in our youth culture can serve as good discussion jump starters with students. At the same time, we would never hope to introduce teens to a negative influence that they haven't already encountered. This balance is a delicate one. In our experience most teens, churched and unchurched, keep pretty current with music and music videos like this one. Thanks to YouTube, MTV.com, and iTunes, the most popular music videos and songs are free to access only a click away. If you decide to use this, do so by catering it to fit your family's needs.
Demi Lovato is an uber talented young woman who got her start on the Disney Channel show "Sonny With a Chance" which she leveraged into a singing career that captured lots of female fans because of her abilities…and lots of male fans because of her looks. Unfortunately, her career went into a tailspin when she checked into rehab in late 2010. Demi's high profile struggle was amply covered in the media, but the young singer tried to use her inner battles as a tool to help others. She even rebounded with a strong single entitled Skyscraper (that we turned into a MUSIC DISCUSSION about building a solid life). She's also talked about her struggles in documentaries (which we also used as a springboard in this MUSIC DISCUSSION about resisting temptation).
Demi's song Really Don't Care is definitely a different kind of song (and video) from this usually wholesome artist. The song is about getting over an ex, but Lovato doesn't sacrifice any sleep – or courtesy – in the process.
The music video is largely shot on scene at a gay pride rally in West Hollywood, and it opens with Lovato making statements about "Jesus loving everybody." It also has plenty of graphic moments: shots focusing on butts and genitalia, same-sex couples kissing, and guys dressed as girls. The video, which is being used as a statement of sexual equality, employs plenty of cameos; Perez Hilton, Travis Barker, Cher Lloyd, and Wilmer Valerrama are just a few of those seen in the music video with Lovato.
*Note To Parent: We highly recommend that you review the video for yourself before deciding if you want to show it to your family or not. If not, you can easily still use this discussion by just passing out copies of the lyrics and/or listening to the song and going from there.
Don't appear as if you have a "canned" discussion in your head and rattle off questions like a teacher giving a pop quiz—your kids get enough of that in school. This is a guide, primarily—not a verbatim script. Just familiarize yourself with the content here and start a conversation in the most natural, unforced way you know how.
Introducing the Song:
I know you know Demi Lovato; we've kinda grown up with her watching her on the Disney Channel and listening to her music. She's had a tough few years – a rise to fame followed by a tailspin into rehab followed by a rebirth of her career. There's no denying that Lovato is a talented artist; the girl can flat out sing! In her latest single Really Don't Care, Lovato is joined by Cher Lloyd and the two of them sing about the best way to get over an ex: they really don't care. Take a listen to the words of the song (*Optional–as we watch the music video) and see what you think about her strategy for moving on.
The Music Video:
The video can be found at the following link: https://www.youtube.com/watch?v=OJGUbwVMBeA
Song's Lyrics:

You wanna play, you wanna stay, you wanna have it all
You started messing with my head until I hit a wall
Maybe I should've known, maybe I should've known
That you would walk, you would walk out the door, hey!
Said we were done, then met someone and rubbed it in my face
Cut to the part, she broke your heart, and then she ran away
I guess you should've known, I guess you should've known
That I would talk, I would talk
But even if the stars and moon collide
I never want you back into my life
You can take your words and all your lies
Oh oh oh I really don't care
Even if the stars and moon collide
I never want you back into my life
You can take your words and all your lies
Oh oh oh I really don't care
Oh oh oh I really don't care
I can't believe I ever stayed up writing songs about you
You don't deserve to know the way I used to think about you
Oh no not anymore, oh no not anymore
You had your shot, had your shot, but you let go
Now if we meet out on the street I won't be running scared
I'll walk right up to you and put one finger in the air
And make you understand, and make you understand
You had your chance, had your chance
But even if the stars and moon collide
I never want you back into my life
You can take your words and all your lies
Oh oh oh I really don't care
Even if the stars and moon collide
I never want you back into my life
You can take your words and all your lies
Oh oh oh I really don't care
Oh oh oh I really don't care
[Cher Lloyd]
Yeah, listen up
Hey, hey, never look back,
Dumb struck boy, ego intact
Look boy, why you so mad
Second guessin', but should've hit that
Hey Demi, you picked the wrong lover
Should've picked that one, he's cuter than the other
I just wanna laugh, cause you're tryna be a hipster
Kick it to the curb, take a Polaroid picture
But even if the stars and moon collide
I never want you back into my life
You can take your words and all your lies
Oh oh oh I really don't care
Even if the stars and moon collide
I never want you back into my life
You can take your words and all your lies
Oh oh oh I really don't care
Oh oh oh I really don't care
Three Simple Questions (with Answers You May Be Looking for):
Q: It's pretty clear that Demi Lovato was talking about going through a breakup in her song. Based on the lyrics, how would you describe her attitude toward her ex?
A: She came across calloused and vengeful. She didn't care about him, and didn't care if she hurt him back.
Q: Do you think Lovato's strategy for dealing with her ex is a wise and healthy one? Why or why not?
A: No, it's not a good strategy. Amongst other things, it's probably NOT a good idea to walk up to someone on the street and give them the finger. Being mean to someone who was mean to you only perpetuates the cycle.
Q: How do you think God wants us to treat the other person after a breakup? Why?
A: Without a doubt, He wants us to treat them in a loving fashion, mainly because HE loves that person, too!
Where to Take It from Here:
Wherever it feels natural. If these questions lead to a longer discussion on the topic, wonderful! (There's a guide just after this paragraph that helps you do just that.) If your kids are barely uttering grunts, don't get discouraged—the next time it feels right, try out another song. Keep engaging them.
For Deeper Discussion: (If your kids seem into diving in deeper, the following discussion guide can help take you there.)
CLICK HERE if you want to look at a quick training article on small groups and drawing questions out of young people—you may find much of the information applicable as you go through this subject with your family members.
Transitional Statement:
Without a doubt, Demi Lovato comes across as "spicy" in this video. I'm not hating on Demi, but the usually clean singer has a bit of an edge to her in this song. Not only does she have fairly sexual images in the background of her video, but she also employs questionable tactics for getting past a broken relationship. Let's face it, going through a break up is a distinct possibility for you guys; but when you do, you need to remember that we are still obligated by God to maintain an attitude and lifestyle of love towards the other person. It's probably not best to embrace an "I don't care" sort of mentality because it's not that helpful. Let's look at God's Word to see if we can find a better strategy.
More Discussion Questions:
HAVE ALL YOUR FAMILY MEMBERS ANSWER: As we get started, let's all take a second to share your name and your favorite musician.
ASK A FEW FAMILY MEMBERS: Have you ever had a romantic relationship come to an end? If so, could you describe what aspects you managed strongly and what aspects you manage poorly?
ASK A FEW FAMILY MEMBERS: If you had it to do all over again, what would you do differently this time around?
Read the following passage:
Colossians 3:5-14
Put to death, therefore, whatever belongs to your earthly nature: sexual immorality, impurity, lust, evil desires and greed, which is idolatry. 6 Because of these, the wrath of God is coming. 7 You used to walk in these ways, in the life you once lived. 8 But now you must rid yourselves of all such things as these: anger, rage, malice, slander, and filthy language from your lips. 9 Do not lie to each other, since you have taken off your old self with its practices 10 and have put on the new self, which is being renewed in knowledge in the image of its Creator. 11 Here there is no Greek or Jew, circumcised or uncircumcised, barbarian, Scythian, slave or free, but Christ is all, and is in all. 12 Therefore, as God's chosen people, holy and dearly loved, clothe yourselves with compassion, kindness, humility, gentleness and patience. 13 Bear with each other and forgive whatever grievances you may have against one another. Forgive as the Lord forgave you. 14 And over all these virtues put on love, which binds them all together in perfect unity.
ASK A FEW FAMILY MEMBERS: What are the things Paul says to "put to death" in this passage in verse 5? Why does he use such strong language concerning these things?
ASK A FEW FAMILY MEMBERS: What are some of the things Paul says to "rid ourselves of" in this passage in verse 8? How easy or difficult is that for you?
ASK A FEW FAMILY MEMBERS: When we break up with someone, how prone are we to attitudes and actions such as anger, malice, rage, slander, filthy language, impurity, and evil desires? Why is that?
ASK A FEW FAMILY MEMBERS: Likewise, what does Paul tell us to "clothe" ourselves with in this passage in verse 12? How easy is that after a breakup?
ASK A FEW FAMILY MEMBERS: In the song, Lovato sings over and over again that she "really doesn't care" about her ex and any pain he might go through. Why, according to this passage, would God disagree with her about her response to her ex?
ASK A FEW FAMILY MEMBERS: What happens when we respond to an ex out of malice, rage, anger, slander, and evil desires? What could happen if we responded to them out of compassion, love, forgiveness, gentleness, kindness, and patience?
HAVE ALL YOUR FAMILY MEMBERS ANSWER: How will you apply the Bible's teaching to your relationships?
Wrap Up:
If I've learned one thing in this discussion, it's this: Demi Lovato can be tough in the aftermath of a breakup. In her song Really Don't Care, she prescribes pulling out all the stops. She doesn't care that he's in pain, or if she talks meanly about him…and she's even willing to give him the finger after it's all over.
She truly lives up to her song's title: she really doesn't care.
The only problem with that is this: God still cares about that person. God still loves that person as His child. God still wants the best for that person.
Likewise, God wants the best for you because He cares about you, as well. That means, He doesn't want you running around saying mean things or gossiping about your ex. He doesn't want you to have a calloused heart toward them. And He certainly doesn't want you giving them the finger.
Because God wants the best for us, He gives us plenty of ideas for handling broken promises and broken hearts in His Word. He tells us to continue to carry ourselves in love toward the other person, even if they treated us in a very unloving manner. He tells us to be kind and compassionate, as well.
I know that sounds difficult…and maybe even a little crazy. But where does it get you if you choose to run the other person down, be mean to them, or treat them just as hatefully as they treated you? Doesn't it make you like them instead of like God?
The best advice I have for you is to care about that person while you're in a relationship with him or her, and if it ends, to still care about that person in the aftermath. Yes, your care will look totally different, but it's care nonetheless.
Regardless of what Demi says, you should still care because God still cares. Let's pray now and ask God to help us do what He commands in His Word.
Close in Prayer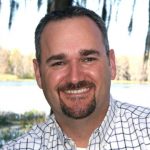 David R. Smith
David R. Smith is the author of several books including Christianity... It's Like This and speaks to parents and leaders across the U.S. David is a 15-year youth ministry veteran, now a senior pastor, who specializes in sharing the gospel, and equipping others do the same. David provides free resources to anyone who works with teenagers on his website, DavidRSmith.org David resides with his wife and son in Tampa, Florida.