Teens have a history of being the early adopters of most new tech. If you've got a question about tech, don't go to the app store…just ask a teenager what you need. They know the most.
After all, tech has been catering to their every whim for years.
Meeting Needs
Though texting has technically been around since 1992, it didn't truly catch on till halfway through the last decade. The early pioneers of that tech were teens who wanted a way to quickly – and privately – communicate with their friends. "Connecting" online soon became a national pastime, and the first group to embrace social media sites was once again young people. Technology continues to cater to the desires of teens, even if those desires include finding the best way to share risqué pics with significant others. I'm looking at you, Snapchat.
One of the latest examples of tech's willingness to bend to teen's needs/wants is Jott, a texting app that allows users to send and receive text messages without the use of data plans, or even mobile networks. Apple's App Store describes this tool in the following way:
Chat with your friends. Anywhere. Anytime.
Jott lets you chat with and without cell reception or wifi (yes, really). Join your school network, set up private groups, and chat one-to-one. Works great at school, on a bus, or on a plane.
No phone number required to find friends, just join your school or share usernames.
Between March and May of this year, Jott's number of users exploded, adding almost 20,000 new users every single day, many of which were teenagers. There are now more than a half-million young people who are taking advantage of this texting tool. Though it's currently restricted to Apple products, an Android version is set to be released by the start of this coming school year.
But there's another relatively new tech-based tool to help kids who need much more than just a different way to text. The Crisis Text Line was the brainchild of Nancy Lublin, formerly of www.DoSomething.org. Urgent needs in the lives of teens is nothing new for this agency, but when Lublin received a message from a girl claiming that her father was raping her, the youth advocate knew she had to design a tool that could really help hurting teens.
Using the system is simple: teens who are in a crisis – for whatever reason – only need to enter the numbers on the left side of a phone's keypad from bottom to top, twice (741741) and send an accompanying message. According to Patty Morrisey, the team member responsible for training counselors, CTL meets teens where they are: on their cell phones.
Creating Needs
But tech's ongoing desire to reach (and keep) teen users isn't restricted to mobile devices…or positive influences. There are plenty of apps that teens should steer clear of, but there are practices that young people should also avoid with other forms of technology.
For example, a recent study conducted by Parks Associates has confirmed something most Americans have known for a long time, namely, that many households have access to video content such as Netflix and Hulu Plus they're not paying for. The research discovered:
8% are using a subscription video account held by someone outside of the home.
6% are exclusively using shared accounts to access subscription video content.
This equates to 11% of all households that rely exclusively on "account sharing" to access subscription-based video services.
"Account sharing" is a relatively new phrase; Moses just called it "theft." Do you want to guess which households were the biggest culprits of account sharing? Yep, young ones. 22% of 18- to 24-year-olds who use a subscription-based video service do so at the expense of someone else.
Today's tech can make almost anything happen. But just because it "can" happen doesn't mean it "should" happen.
Monitoring All Things Tech
That's where responsible adults must step in. We routinely tell parents and youth workers that they're now responsible for leading kids in two worlds: the real world and the digital world. Yes, we have to know what influences are surrounding our kids at the football game and the bowling alley, but we also need to know what influences are creeping in through text messages, apps, social media, and other forms of digital entertainment. Here are two ideas to help you help teens:
Stay aware of what's available to your teens. "Knowing is half the battle," goes one saying. It's true. If adults simply stay tuned to what's available to today's kids on the tech front, it makes it easier to have influential conversations with young people who are in the process of making important decisions. There are lots of easy ways to stay aware of what's being introduced to teens. For instance, you can visit Apple's App Store or Google's Play Store and click through them to get a solid idea of what's new, what's cool, what's being used, and what all of it is. But don't limit your research to "just" apps. There's much more to "teen-targeting-tech" than just apps. You can read informative articles geared to teens, like those found on our Youth Culture Window page. A simple investment of a few minutes each week will keep you informed and ahead of the curve. After you get informed…
Teach and model responsible tech use. The only knowledge that's powerful is applied knowledge. In other words, you'll have to do something with what you've learned. Have consistent conversations with your teenagers about what they're doing online, what apps they're using (and how), along with the ways they think tech is impacting them. Help them understand the most responsible ways to use tech. But, don't forget to reinforce what you "say" with what you "do." Your lessons will fall on deaf ears if they see inconsistency between your ideals and your actions.
Two thousand years ago, the Apostle Paul said, "'Everything is permissible'" – but not everything is beneficial. "'Everything is permissible'" – but not everything is constructive." (1 Corinthians 10:23) That's a great mantra to help kids live by, especially today. Do everything you can to make sure you are the one shaping your teen's future, not technology.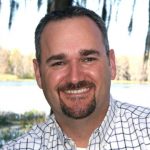 David R. Smith
David R. Smith is the author of several books including Christianity... It's Like This and speaks to parents and leaders across the U.S. David is a 15-year youth ministry veteran, now a senior pastor, who specializes in sharing the gospel, and equipping others do the same. David provides free resources to anyone who works with teenagers on his website, DavidRSmith.org David resides with his wife and son in Tampa, Florida.