He said he'd return, and this Friday night, he will. On November 8th, Thor, the God of Thunder, will rumble back into theaters in the long-anticipated sequel, Thor 2: The Dark World.
And millions of teenagers will be there to meet him….
The Return of Thor
The Nine Realms once again require the aid of Thor, Marvel Comic's blond-haired hunk. The official report on the movie's plot from Marvel and Walt Disney Studios is as follows:
"Thor: The Dark World" continues the big-screen adventures of Thor, the Mighty Avenger, as he battles to save Earth and all the Nine Realms from a shadowy enemy that predates the universe itself. In the aftermath of Marvel's "Thor" and "Marvel's The Avengers," Thor fights to restore order across the cosmos…but an ancient race led by the vengeful Malekith returns to plunge the universe back into darkness. Faced with an enemy that even Odin and Asgard cannot withstand, Thor must embark on his most perilous and personal journey yet, one that will reunite him with Jane Foster and force him to sacrifice everything to save us all.
But it's not just Thor (played by Chris Hemsworth) who is returning; in fact, the ENTIRE cast is coming back for round two! Thor will be joined by love interest Jane Foster (Natalie Portman), father Odin (Anthony Hopkins), mother Frigga (Rene Russo), friend Heimdall, aka "Gatekeeper" (Idris Elba), his fierce compatriots Sif and the Warriors Three (Jaimie Alexander, Tadanobu Asano, Ray Stevenson, and Zachary Levi), and his human friends, Erik Selvig (Stellan Skarsgard) and Darcy Lewis (Kat Dennings).
Oh yeah, Loki (Tom Hiddleston) will be at the party, too (as evidenced by the movie's first trailer).
The film was directed by Alan Taylor who has done lots of previous work with HBO on such popular hits as Game of Thrones, Rome, and Deadwood (to name a few). He also just got the nod to helm Terminator 5. In other words, expect Taylor to wring all the fearsome and explosive terror from the evil Malekith (played by Christopher Eccleston) that he can in Thor 2.
We know that Thor's return will be huge, but what else is coming back with him?
The God of Thunder's Themes and Messages
The Motion Picture Association of America (MPAA) has given Thor 2 a rating of PG-13 for "sequences of intense sci-fi action and violence, and some suggestive content." That rating (and description) has become the "new norm" for superhero-themed box office blockbusters. In spite of the vague sketch issued by the MPAA, we can get a better understanding of the film and a sense of what will actually be in it from interviews, online reports, and other trailers.
For example, the film's second trailer shows plenty of the "sci-fi action and violence" mentioned above, but it also gives us an even better look at Loki's part (which makes many question the overarching role the (evil?) God of Mischief is to play in future Marvel films. As for "suggestive content," if it's like the first movie, it will be mild. But the movie will reel in the ladies with a scene that features Thor going shirtless, even though the chiseled actor didn't want it that way.
Furthermore, those who have seen the first Thor film remember the spiritual themes embedded in the movie; after all, Thor was a "god" in the bygone era of ancient European kingdoms. Thor 2 looks to follow in the footsteps of the first film with veiled references to "darkness in the beginning" (Genesis 1) and the "promise to return" (Matthew 24).
But the movie won't just include spiritual overtones; it will also have even more of the humorous components that made Thor and The Avengers such blockbusters for Marvel.
So far, the movie's reviews are a little mixed, but overall, lean toward strong and positive ratings. The general consensus is that Thor 2 has great action, awesome effects, yet a "recycled" storyline.
Regardless of what the critics say, teenagers will pour out in droves…especially if they can preview a 5-minute-long clip of the yet-to-be-released Captain America 2 at the same time. Those that pay to see Thor 2 in 3D will get the opportunity to do just that!
With this kind of appeal, be sure you know what your kids are getting into with Thor 2.
Return for the Return?
The question most youth workers and parents will be asking themselves is, "Should we allow our kids to return to theaters for Thor's return?" The vast majority will answer that question with a solid yes…for several reasons. The first film packed in great action with family-friendly content. (I confess; we took our 5-year-old to see the first film two years ago without any complaint about inappropriate subject matter.) While there may be a little bit more "romance" and "drama" between Thor and his female leads this time around, the second film will still focus on the battle between good and evil that appeals to everyone, universally.
That said, we still encourage you to do your homework. Parents need to be informed so they can make solid decisions for their families, and youth workers need to be educated so they can give insight and counsel to their teenagers. Whatever you do, don't ignore the launch of this film; it will be one of the biggest this fall/winter.
The Source for Youth Ministry will do all it can to help you in this matter. We're sending our resident film expert, Todd Pearage, to the theater on Thursday night of this week for the midnight premier of Thor 2. With the help of some coffee, he'll then crank out his thoughts and post them on our MOVIE REVIEWS & QUICK Q's page Friday morning so you can have one final update before making your decision. Also, we fully expect this film to yield several clips that youth workers can use in their student ministries (just like the first film did). When they become available, we'll put them on our MOVIE CLIP DISCUSSIONS page so you can use them for the growth of God's Kingdom.
Regardless of what it will ultimately look like, Marvel's Thor is coming back.
Are you ready?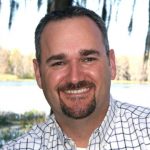 David R. Smith
David R. Smith is the author of several books including Christianity... It's Like This and speaks to parents and leaders across the U.S. David is a 15-year youth ministry veteran, now a senior pastor, who specializes in sharing the gospel, and equipping others do the same. David provides free resources to anyone who works with teenagers on his website, DavidRSmith.org David resides with his wife and son in Tampa, Florida.