Guys only have to shave their faces; girls must shave everywhere. Guys are labeled "studs" for sleeping around; girls are labeled "sluts" for the same act. And don't even get girls started on their monthly "gift" that keeps on giving.
But according to new research, those concerns might be eclipsed as merely inconvenient.
The Vulnerabilities of Today's Girls
Let's get right to it. New reports show that self-inflicted injuries among teens is rising. When researchers looked at emergency department visits by adolescents from 10-18 years of age between 2009 and 2012 they found that self-inflicted injuries – such as cutting, gunshot wound, poison, etc. – had increased from 1.1% in 2009 to 1.6% in 2012. The study also looked at a number of elements related to the issue and shared the following:
4.9% of the kids who intentionally hurt themselves suffered from a diagnosed mental disorder.
Almost half, 47.2%, suffered from depressive disorders.
Cutting/piercing was the most-preferred mode of self-harm followed by firearm.
And then this: "females are more likely to visit the ED for SII injuries compared with males." Yes, males are more likely to actually die from their self-inflicted wounds (due to their chosen mode of self-injury such as a firearm), but more young girls are choosing to hurt themselves.
Let's continue in the bad news for a moment….
Another new study from Boston-area high schools shows that cyberbullying – the act of teasing, intimidating, or threatening someone else in an online environment – is also on the rise. The number of kids who said they experienced cyberbullying rose from 14.6% to 21.2% in a six-year span that ended in 2012. Although this was a regional study, national studies show similar trends. There was a glimmer of good news uncovered by researchers conducting this study: old fashioned bullying, what they labeled as "in-person" bulling, decreased by 3% during that time.
But once again, the experts found that girls were absorbing the brunt of the pain associated with cyberbullying. The sharpest rise in victimization was girls. The number of boys who suffered from cyberbullying only grew by 3% while girls felt the pain of a 10% spike. Other researchers think the amount of cyberbullying experienced by girls is twice that of boys!
Let's look at just one more example….
We've been talking about sleep deprivation in teens for years – for good reasons – and will continue to do so as long as reports come out claiming that teenagers are getting insufficient sleep, whether in quantity or quality. One of the latest studies claims that more than 90% of our high school students are chronically sleep-deprived.
For perspective, the National Institutes of Health suggest that teens get at least 9 hours of sleep each night, but believe that only about 9% of students do. Further, they've found that 20% are getting by on less than 5 hours of sleep each night.
Based on the theme of this article, do you want to guess who's getting the least amount of sleep?
No one yet knows how this last example (sleep deprivation) actually impacts other aspects of life, but many parents and youth workers might easily connect dots between fatigue and self-injury and cyberbullying…and more.
Helping Hurting Teens
The intent of this article is NOT to decry the distinction between genders. Nor should this message be interpreted as "guys have it made." Simply put, teenagers in general and girls in particular are struggling more than ever, and we should do something about that. Here are a couple quick ideas:
Don't treat boys and girls the same. Yeah, this might be a "no-brainer" for some parents and youth workers, but we'll say it anyway. A mechanic doesn't try to repair a Cadillac the same way he does a bulldozer. They're just too different. The difference between girls and boys is really big, as well. While a guy might want to go shoot hoops with a minimum of talking involved, a young lady might best benefit from just grabbing a milkshake and talking. You might consider taking advantage of "girls-only" resources like this one from The Source for Youth Ministry.
Spend more time with the girls in your life. No, we're not advocating this action at the expense of helping boys – not by a long shot. All we're saying is, "No matter how much time you're spending with girls, increase it some." Today's young ladies seem to be in a more traumatic situation than boys. Even doctors prioritize patients based on their need…and today's girls seem to have the most tremendous needs. And don't just spend time with the girls who are troubled. Spend time with those girls who aren't in the hopes that they will avoid these kinds of troubles.
Being a teenager today is tough. Being a teenage girl doesn't need to be tougher. Jump into their lives with love and compassion and help them learn to lead a life that's healthy, joyful, and godly.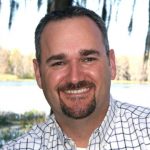 David R. Smith
David R. Smith is the author of several books including Christianity... It's Like This and speaks to parents and leaders across the U.S. David is a 15-year youth ministry veteran, now a senior pastor, who specializes in sharing the gospel, and equipping others do the same. David provides free resources to anyone who works with teenagers on his website, DavidRSmith.org David resides with his wife and son in Tampa, Florida.