Based on a recent study of 6,500 teenagers (and their parents), researchers found that almost 1-in-25 American teens have attempted suicide, though an even more massive 1-in-8 have considered it. The findings have researchers in agreement; the greatest season of suicide risk is adolescence.
But can the remedy for such a terrible problem be found at home?
Dealing with Death
I've written about the heartache of teenage suicide in previous articles and it's even the subject of our most recent Campus Ministry Corner article. It's never easy to discuss an event that takes a young person's life, but sadly, that's the reality too many youth ministries and families face these days.
The Center for Disease Control (CDC) puts it grimly; suicide is the third-leading cause of death for young people ages 10-24. Almost 4,600 young people take their lives every year with one of three preferred methods: firearms (45%), suffocation (40%), or poison (8%). Boys are more "successful" at suicide than girls, largely because of the more severe means they use to take their lives; a whopping 81% of all teen suicides are by guys. But, girls are more likely to attempt suicide (and report it) than guys.
Making the matter worse is the fact that a full 55% of young people who had attempted or planned suicide had also received some sort of help beforehand! Dr. Brian Daly of Drexel University says, "We're seeing some of these [suicidal] thoughts coming after the initiation of treatment which is most concerning." This reality has led many professionals, including those at PBS, to ask tough questions about the current effectiveness of programs and clinical treatment available to those suffering with suicidal tendencies.
But questions lead to answers…regardless if we like them or not.
Fostering Failure
Nobody doubts the connection between poor mental health and suicide, especially in light of the findings that claim "almost all teens who thought about or attempted suicide had a mental disorder, including depression, bipolar disorder, attention deficit hyperactivity disorder (ADHD) or problems with drug or alcohol abuse."
But can the catch all of "mental disorder" adequately explain the current trends in teen suicide?
The list of possible suspects responsible for the rate of teen suicide is not a short one. In fact, here are just a few headlines taken from the past two weeks to give us an idea of the world in which kids are now living:
Almost one-third of junior high and senior high kids who are in a dating relationship report some kind of abuse. Furthermore, the study by the University of Georgia reports that "90% of those kids in violent relationships are both victims and perpetrators."
Young girls continue to be obsessed with their image, and are tempted to take drastic actions to uphold an unrealistic expectation of appearance. When young ladies can't meet those wholly unattainable goals, they turn to various methods of coping, like….
Binge drinking is now a common practice for 1-in-5 high school girls according to the CDC. (For a female, binge drinking is defined as consuming 4 or more alcoholic drinks on one occasion, usually 2-3 hours in length.)
Let's toss in one more "possible" factor behind the high rates of teen suicide: parental suicide. This study from overseas claims that young people are at a greater risk to attempt suicide if a parent – especially if that parent is the mother – has already committed suicide. Researchers in Europe also discovered an increase in kids' willingness to attempt suicide after a parent had been admitted to a psychiatric hospital.
Regardless of the continent, when teenagers grow up in a world clouded by violence, abuse, alcohol, deeply depressed adults, and more, it's little wonder why we see so many suicides and suicide attempts.
It's almost as if their failure is being fostered.
Simple Solutions?
So, what are some possible solutions to this – dare I say – epidemic of teen suicide? Of course, there are the mainstays like education, screening, counseling, and medication, but what if there are additional ways to tackle the problem of teen suicide?
Though it's only tied to suicide through mental health in general, a study by the Association of Psychological Science reports that "exercise has positive effects that go far beyond physical changes in teens." The report discovered that young people who participated in team sports had higher self-esteem and a more positive self-image than those who didn't. Furthermore, active students were less likely to engage in negative behaviors, including social withdrawal and anxiety, mischief, and aggression.
Beyond exercise, a gripping article in the New York Times makes the suggestion that teenage suicide might be curtailed by giving kids more responsibility. The idea follows that if young people know they are needed by those around them – for instance, taking care of a sibling or a grandparent – they may be less likely to try ending their lives.
As simple as it sounds, it's also an idea that's supported by the CDC which claims, "Connectedness is a common thread that weaves together many of the influences of suicidal behavior and has direct relevance for prevention." There have been studies – like this limited one – that reinforce the idea that family involvement lowers these kinds of serious risks.
Now, in NO way am I suggesting that we toss out our teens' supply of Zoloft, Prozac, or Abilify; I don't have that good a lawyer! But what if committed adults can tackle the big problem of teen suicide before it runs its awful course? Here are a few simple ideas based on the research we've just covered:
Have ongoing conversations about the topic of teen suicide. Like so many other life-changing issues, suicide is not one of those topics you can address once and be done with. Suicide may not ever cross the mind of a teenager who's dating a cheerleader in June, but happens when they break up in July? You won't know unless you're talking to them about it. There's no need to pressure teens or make them feel uncomfortable; just ask a few simple, diagnostic questions on a regular basis.
How are you feeling?
What is your greatest source of joy, and why?
What is one challenge you're facing right now?
If you could change one thing about your life, what would it be?
You don't have to ask "Are you thinking about jumping off a bridge?" to know if your teenager is at risk; just toss a few non-threatening questions their way to get them talking about their life.
Share some responsibilities. This goes back to the theory mentioned above…and one that I saw play out in years of youth ministry. If you give a teenager a significant role to play, they usually do it well. So, dole out a few "whine-inducing, independence-producing" chores around the house and see what happens. Granted, you might not want to trust your absent-minded 15-year-old with the task of counting out Grandma's pain meds, but why not make him/her responsible for dinner one night each week? What if they had to spend one hour each week with their younger sibling helping them out in some way? What might happen if they were asked to help you with some work you brought home from the office? I'm not suggesting dishwashing duty – though that's not a bad place to start; make sure these responsibilities come with real meaning attached to them. Your teen will definitely find some self-worth in fulfilling these obligations and serving others.
Use God's Word to teach the importance of life and hope. This is a good place to begin and end. The Bible is filled with passages that inspire us to press on through difficult circumstances and trust that God still loves us and cares for us. With all that your teens face in their lives, make sure they get a hefty dose of these kinds of verses. If you need a little help, you might want to check out this great MOVIE CLIP DISCUSSION about finding hope in the midst of discouragement. And here is another great resource, taken from The Death of DJ AM, about our need for total transformation. Use the Bible to saturate your teenagers with the truth that our God is the Creator and Sustainer of life.
Without a doubt, teen suicide is a complex issue, but perhaps the solution for it is simpler than we think. Make every investment of time, energy, and love that you can so they know they are valued. That will usually head off the big problem of teenage suicide…plus a lot of smaller problems, too.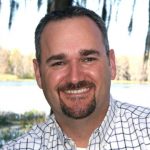 David R. Smith
David R. Smith is the author of several books including Christianity... It's Like This and speaks to parents and leaders across the U.S. David is a 15-year youth ministry veteran, now a senior pastor, who specializes in sharing the gospel, and equipping others do the same. David provides free resources to anyone who works with teenagers on his website, DavidRSmith.org David resides with his wife and son in Tampa, Florida.