It's already been a whirlwind summer at the box office. Millions of viewers have been entertained…and billions of dollars have been made. But we're only halfway there; we've still got to navigate ninja turtles, killer apes, and, oh yeah, a sex tape or two.
Grab your popcorn and let's go.
Act 2
In Part One of this article, we discussed the movies that opened the box office during the summer of 2014. Since we're now officially into summer, it's time to release Part Two so parents and youth leaders can get a sneak peek at what's coming to a theater near you (and your kids).
We'll keep the same format from Part One; for each movie below (listed in order of its release date), you'll find a brief synopsis, at least one trailer for the film, and its rating by the MPAA if available. At the close of the article, we'll share a few tips for making the most of this summer's movie-going experience…as well as a few tips on what to avoid at the box office this summer.
Here is Hollywood's take on the end of summer, and in some cases, the end of the world.
July 11th – Dawn of the Planet of the Apes
It's a new day in this series…but it's not a good one.
Time has passed since we watched Will Rodman (played by James Franco) create Caesar, a genetically-altered ape, while simultaneously and inadvertently dooming the population of Earth in Rise of the Planet of the Apes. The future he accidentally generated is not a stable one; in fact, it seems mankind has almost been completely wiped out by the virus, war, and other post-apocalyptic events. Caesar appears to be alive and well, however, and the leader of an ever-growing empire of primates.
More conflict is on the horizon…and the winner will emerge as the planet's dominant species.
The movie's plot can't be completely discerned by watching the official trailer. Even a second trailer – which uses a lot of the same content as the first – doesn't fill in all the gaps on what's happened since Rise of the Planet of the Apes. All we can tell is that it's an entirely new cast – including the likes of Gary Oldman, Keri Russell, and Jason Clarke – who must face an entirely new problem.
The first movie forced reflective viewers to ask some intriguing philosophical questions about life. Given that the second film retains the chief writers from the first, the second will probably force the same.
Currently, the movie is unrated by the MPAA, but my guess is that it will carry the same rating as the first film in this storyline: PG-13. But that's just a guess.
However, I don't have to guess about the rating of the next movie on our list.
July 25th – Sex Tape
The title of this movie says enough for you to know where it's going and what you should tell your teens about it.
Jay (played by Jason Segel) and Annie (played by Cameron Diaz) are not-so-happily married. With their sex life in need of CPR, Annie concocts a plan to revive it: make a tape of them having sex. What starts off as a well-intentioned plan of husband and wife soon becomes a nightmare as the video is accidentally uploaded and shared with their friends, family, and co-workers. The rest of the movie follows their frantic efforts to undo their digital damage.
As of this writing, there is only a red band trailer for this film. Think about that; the only advertisement that Columbia Pictures currently has for this movie can't even be viewed by those who are underage. By the way, this isn't the first time Segel and Diaz have worked together on a crude project; they led the cast of Bad Teacher in 2011, a movie we gave a failing grade in our 2011 article.
Sadly, this movie is nothing more than an echo of the real-life pain caused by teenagers and their irresponsible and dangerous use of technology. For example, sexting has already ruined (and/or ended) the lives of far too many young people, yet it continues to negatively impact more and more young people each year. So, is Sex Tape Hollywood's way of discouraging digital dirtiness…or is it just another attempt to make loads of money?
The tongue-in-cheek tag line for this movie is: A movie about a movie they don't want you to see. We strongly suggest you adhere to their wishes…and just skip it.
August 1st – Guardians of the Galaxy
The previously-discussed Marvel films in from Part One of this article (Captain America, Spider Man, and the X-Men) all hail from established franchises with well-known characters, villains, and plotlines. None of that can be said for Guardians of the Galaxy, the latest set of…ahem…"superheroes" that Marvel wants to introduce us to.
Let's be honest; the official trailer for this film – which is being shown during the previews at all the Marvel movies already in theaters – makes this eclectic group of characters look more like a herd of screwed up space cowboys than actual "guardians" of a galaxy. Led by Jason Quill, aka Star-Lord, the disjointed and rag-tag group of misfits must defeat the villainous Ronan, an alien bent on conquering the universe.
This is an interesting move by Marvel. So far, the overall tone is a bit "unique" compared to the other stories from the Marvel Universe. But Marvel isn't sparing any money on talent; for this film, they've assembled Chris Pratt (Moneyball), Zoe Saldana (Avatar and Star Trek 1 & 2), and John C. Reilly (Wreck-It Ralph), along with Vin Diesel and Bradley Cooper for voice-overs. Of course, it's also (quite) possible that Guardians is a necessary step towards the second Avengers film, Age of Ultron which is set to be released in summer of 2015.
One thing's for sure, we're bound to find out, along with millions of teenagers who will flood theaters to see this slightly quirky Marvel movie (which is being rated PG-13 for intense sequences of sci-fi violence and action throughout, some suggestive content, and language).
But Guardians won't be the only strange heroes saving the world this summer. Up next is a classic group that's impacted two generations of kids.
August 8th – Teenage Mutant Ninja Turtles
The Teenage Mutant Ninja Turtles (TMNT) were a staple of my childhood in the 80s. I watched the cartoons before leaving for school, and played the video games when I returned home in the afternoons. So, you can imagine my excitement when I learned that the green guys from the gutter were going to make a run for the silver screen.
Then I found out that Michael Bay was (heavily) involved in the film as producer….
I never cared for what Bay did with the other staple from my childhood, The Transformers. The latest Transformersflick was already discussed in Part One of this article series, but lots of fans checked out on his robots long ago. Even the "movie experts" at The Source for Youth Ministry tend to agree with me on this one. Thus, you'll have to pardon me if I'm a little skeptical at this point; after all, pulling off TMNT correctly involves overcoming a problem that plagued Michael Bay's robot movies…the complete digitalization of multiple main characters. At least Jonathan Liebesman, the guy behind Battle Los Angeles and Wrath of the Titans, was the director of the film. Maybe he can offset Michael's mistakes….
TMNT's official trailer provides the story's backdrop – the crime in Manhattan, the need for heroes, the introduction of key characters, etc. – but it's the "teaser" trailer entitled "Brothers" that really shows us who the individual turtles are. In addition to the four artistically-named ninja reptiles – Leonardo (Johnny Knoxville), Donatello (Jeremy Howard), Michelangelo (Noel Fisher), and Raphael (Alan Ritchson) – the cast includes the likes of Megan Fox (April O-Neil), Will Arnett (Vernon Fenwick), William Fichtner (Shredder), and Whoopi Goldberg (Bernadette Thompson) to name a few.
When the turtles crawl out of the sewer on August 8th, expect millions of teens – and Gen Xers! – to meet them in the theaters. That's (long-lasting) Turtle Power!
August 15th – The Expendables 3
Grab some Advil. By the time this one's over, either you'll need it to treat a headache…or the geriatric movie stars will need it for yet another pulled muscle.
It's being called the Expendables' final fight. (Thank you, Jesus.) When an old enemy resurfaces, the lethal team of killers led by Barney (Sylvester Stallone) reassembles, but this time around, he and Christmas (Jason Statham) bring along some new blood. The fresh recruits are younger, faster, and more tech-savvy than the old guard, but before the two generations can fight as a team, they must overcome their differences and learn to work together.
That's all the details we have at this point. And let's face it; given this genre of film, that might just be all there is. After all, the film's official trailer is little more than a list of fossils who can still manage to quote their lines at the right time. While they did pick up Harrison Ford and Mel Gibson for this final installment, I gotta ask: where the heck is Liam Neeson???
Unlike the previous two films, The Expendables 3 will be rated PG-13. But if #3 stays the course, there will be plenty of explosive action and equal part comedy mixed in. For lots of kids, this will be a mindless flick that requires zero thinking…which is the perfect kind of movie to go and watch before the summer ends and the school year begins.
Making Decisions About Movies
Every summer, parents and youth workers have lots of questions to answer when it comes to movies. Will it be any good? What sort of content and topics will be addressed? Is it appropriate for the family? Can we take the youth group out to see it? We can't answer those questions – and all the others that go along with them – that are swirling in everyone's minds, but we can offer a few tips and point you to a few totally free resources that will give you even more insight into the films that will be released this summer.
As often as possible, watch movies together. Our family really digs the Marvel movies. For the most part, they are clean, action-packed, and build along a growing storyline. That's cool. So, when a Marvel movie comes out, we usually pile into the SUV and head to the theater…and then walk to our favorite pizza joint to discuss the film. By watching movies together, we get to engage our kids about the content, the characters, their decisions and actions, and anything else that's addressed in the film. This routine gives us the ability to address the "good stuff" (like helping others and teamwork) and the "bad stuff" (like greed or pride). We strongly encourage you to make movie-going a family experience as often as possible. Not only is it fun, but it gives you the opportunity to continually guide your kids in their entertainment choices.
Take advantage of movie-based resources. We at The Source for Youth Ministry really, really like free, so that's why we offer totally free resources like our MOVIE REVIEWS & QUICK Q's page and our MOVIE CLIP DISCUSSION page. The Movie Reviews page gives parents and youth workers up-to-date information about movies as they are released throughout the year. Our team of writers watches films on (or sometimes before) they are released, so we can provide adults with the latest information possible to help them make decisions. But in addition to giving our "opinion" on the movie, we also provide questions you can ask your kids about the movie that will encourage them to think biblically about what they are watching. We update this page every week a major movie is released, so check back often. On the other hand, our Movie Clip Discussion page is all about teaching God's Word by using movies as a springboard for discussion. These pieces of curriculum always include a great clip from a movie, a Bible passage, a set of questions to work through, and a wrap up to encapsulate the discussion. It's one of our most popular pages.
Movies are entertainment. Unfortunately, as these articles have shown, some of that "entertainment" needs to be sifted and shucked. But don't let the starkly gratuitous films keep your family or youth ministry out of theaters this summer. You have a number of tools at your disposal to help you make solid decisions about movies. Use them to the benefit of the teenagers in your life and enjoy the good stuff together.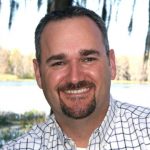 David R. Smith
David R. Smith is the author of several books including Christianity... It's Like This and speaks to parents and leaders across the U.S. David is a 15-year youth ministry veteran, now a senior pastor, who specializes in sharing the gospel, and equipping others do the same. David provides free resources to anyone who works with teenagers on his website, DavidRSmith.org David resides with his wife and son in Tampa, Florida.