Riding with friends. Top down. Radio blasting. That's the fantasy of every kid who's on the brink of turning 16, right? Well, sort of…but that dream often hits a roadblock before it becomes a reality.
And when young drivers finally get behind the wheel, things tend to swerve out of control.
The Road Less Traveled
When I turned 16, in the summer of 1993, the first thing I did – along with all my friends – was race out to get my driver's license. Not having one was considered social suicide. But that's not exactly the case anymore. According to reports by the University of Michigan's Transportation Research Institute, the number of teen drivers on the road is decreasing with every passing year. For instance, between 1983 and 2010, the number of 17-year-olds with a driver's license dropped from 69% to 46%.
A similar study by the AAA Foundation for Traffic Safety claimed that just 44% of teenagers attained their license within 12 months of being eligible to do so, and a mere 54% are licensed by the time they turn 18. Reasons for this decline vary somewhat, but a few common denominators revolve around the high cost of vehicle ownership (which includes fuel, maintenance, and insurance), an ability to get around without a driver's license (via parents, friends, or public transportation), and the fear of unwanted responsibilities hoisted on them by parents. 16-year-old Imani Coker of South Florida explains the new norm for her generation: "Getting my [learner's] permit leads to getting my license. If I get my license, my parents will suck the fun out of driving by sending me places. I have friends who drive. Not to mention insurance is expensive as heck. The streets are filled with crazy drivers, and I don't want to become one of them."
By "crazy drivers," she's probably talking about her fellow teen drivers…. 
Dangerous Driving
Most adults already know that automobile accidents are the leading cause of death among young people ages 16-19. The Center for Disease Control's latest research claims that 2,700 died in auto-related accidents in 2010. WalletHub supports the CDC by claiming that teenagers have "the highest crash rate of any age group" on the road. They bring even more focus to the problem by citing the fact that these young drivers account for only 14% of the population, but are responsible for 30% of the total costs of driving accidents. (They've also put together an interesting infographic that ranks how dangerous it is to drive in the various states of our nation.)
And summer just adds to the mayhem. With the annual school break upon us, AAA is warning families to be on guard for what they call the "deadliest 100 days on the road." Between Memorial Day and Labor Day, first responders and law enforcement officers notice a spike in vehicle-related accidents and fatalities amongst teenagers and young drivers. On average, 261 teens die in traffic accidents every month during the summer.
Each summer, tech firms, insurance agencies, law enforcement offices, and community organizations band together to help remind teenagers that careless and distracted driving is more than just dangerous; it can be deadly. But civic groups aren't the only ones who can help increase safe teen driving.
Parents can play a role, as well.
Taking Control
There are several ways parents can positively influence what happens when teens grab the keys. Like all the other "shaping" that takes place in the lives of young people, most of these take time, and are ongoing instead of incidental. But applied correctly – and often – they can go a long ways toward ensuring the safety of young drivers.
Talk about safe driving habits…and dangerous driving habits. Yes, your teenage driver had to pass a test to get their license, but oftentimes, that test deals with as much legal information as it does practical application. So, take the time to talk with them about elements such as defensive driving, inclement weather, and unmitigated focus. But go one step further and identify the ways in which driving can become distracted and dangerous. Don't assume they know the risks of texting while driving, being distracted by music devices, or driving under the influence of controlled substances (or wild and crazy friends). By the way, the best time to have conversations with teens about their driving is when you're riding with them. Make sure you ride along from time to time so you can praise them for their safe decisions and speak with them about those that concern you.
Take advantage of helpful technology. Granted, almost all of us were taught to drive by well-intentioned parents, but let's face it, most moms and dads aren't exactly professional driving instructors. Tools like Teen Driving Plan, an online driving program that helps parents effectively supervise their teenagers' driving practices, walks families through the entire process, from "learning, to planning, to practicing, to logging." Of course, parents have other alternatives to aid their teens' driving safety…with some of them being on the sneaky side. This list of gadgets and tools includes everything from car makers' improvements to aftermarket GPS-based equipment that detects reckless driving, speeding, and fatigued driving (and a lot in between). If you decide to use tools like these, make sure to talk about their implementation, first. That way, you avoid unnecessary arguments about trust.
Model safety yourself. All the coaching in the world won't do any good if your teens see you texting in traffic, drinking before jumping behind the wheel, and rolling through stop signs or breaking the speed limit. It's true; teens may not do what we say, but they almost certainly won't do what we don't do. If you want your adolescent to drive safely, so must you. This is one area of life when "do as I say, not as I do" is crucial. Get it right for the sake of your young drivers.
None of this is rocket science, but these hands-on approaches can go a long ways towards ensuring your teen doesn't become a statistic. Do all you can to make sure your teenage drivers live long enough to become elderly drivers.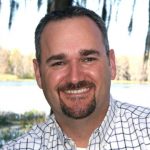 David R. Smith
David R. Smith is the author of several books including Christianity... It's Like This and speaks to parents and leaders across the U.S. David is a 15-year youth ministry veteran, now a senior pastor, who specializes in sharing the gospel, and equipping others do the same. David provides free resources to anyone who works with teenagers on his website, DavidRSmith.org David resides with his wife and son in Tampa, Florida.