Planet Earth has already had a few close calls this summer with a box office filled with bad guys trying to take over the world. But the second half of this summer's movies looks to be just as threatening.
In round two, outlaws, ninjas, hit men, and even cartoon characters will try their hand at world domination.
Part One of this article discussed Hollywood's biggest hits of May and June; now it's time to turn our attention to the second half of summer, July and August. Just because summer is beginning to wind down doesn't mean that Tinsel Town is letting off the throttle…at all. Some of this summer's biggest movies are scheduled to release in July and August, and you'll need to know about them. Like Part One, this article will also share a short description of each major movie, along with a link to an official trailer (or two), and its MPAA rating, if currently available.
The bad guys are waiting; let's go.
July 3 – Despicable Me 2 (PG)

When my son and I saw this teaser trailer in theaters last year, we laughed out loud and swore that we'd go see the movie this summer. (I guess I just have a thing for unmitigated violence between make-believe minions.)
Now that the this official trailer and this later trailer have finally arrived, it's clear that this film will place a much greater emphasis on Gru's tiny, neon henchmen that everybody loved from the first film. Round two is bringing back director Pierre Coffin, Gru (Steve Carell), Dr. Nefario (Russell Brand), all three of the adorable little female orphans, and other characters, including one that will be voiced by none other than Al Pacino, himself.
We really like films like these because they make great youth ministry outings. This one is rated PG, like the original, which means there's very little risk in putting together an event with your students to go see it opening weekend.
However, it will be interesting to see how this family film does at the box office given that it's being released on the same day as….
July 3 – The Lone Ranger (Currently Unrated)

This weekend, while calendars focus on the date our national independence was won, theaters will be filled with kids wanting to know how the west was won…all because of Johnny Depp.
Let's face it; The Lone Ranger is a character that is at least a couple of generations removed from today's young ticket buyers, but since megastar Johnny Depp is playing everybody's favorite Native American, Tonto, teenagers will cram into theaters to see him save the day with Kemosabe, a.k.a., John Reid, a.k.a., The Lone Ranger (played by Armie Hammer). This trailer for the movie focuses on Tonto's character, and sets the movie alongside the advent of the railroad, but the trailer on Disney's site shows more action and tends to focus more on the Lone Ranger…from whom the movie gets its name.
Without taking anything away from the title role or its actor Armie Hammer (The Social Network, J. Edgar, and Mirror, Mirror), most moviegoers are anxious to see Depp re-partner with director Gore Verbinski and producer Jerry Bruckheimer. You may recall that the three of them made some pirate movies a while back….
This film is currently unrated, but will probably fall into the catchall category of PG-13 due to action and violence.
SIDE NOTE: Youth leaders, if you're planning an event for this particular holiday weekend, you should consider coupling it with a trip to the theaters because kids will definitely want to see this film (and probably Despicable Me 2, as well).
July 12 – Grown Ups 2 (PG-13)

The friends are back for another dose of family…and fun.
Adam Sandler, Kevin James, Chris Rock, and David Spade are set to reunite this summer as Lenny (Sandler) and Roxanne (Selma Hayek) move their family from the hustle and bustle of LA to Lenny's hometown. As the movie's official trailer shows, it will be anything but a quaint and quiet event.
Yes, this film is rated PG-13 and it includes some suggestive elements (like the car wash scene), but it will probably be a film with some good takeaways about the importance of family and good friends. And come on, who can turn down seeing Shaq as a police officer who's tormenting his old high school buddies?
And yes, ladies, that was Taylor Lautner in a tee shirt. 
Dennis Dugan, director of the original film and lots of other Sandler flicks (like Happy Gilmore, Big Daddy, and I Now Pronounce You Chuck and Larry) will be at the help of this feel good comedy. There will also be a ton of Sandler's SNL friends in this flick, including Andy Samberg, Tim Meadows, Maya Rudolph, Jon Lovitz, and more. But Rob Schneider will be replaced by Nick Swardson for reasons that are still unclear.
I hate to see missing cast members in sequels, but this film has plenty of big names that are sure to draw in big crowds, regardless.
July 26 – The Wolverine (Currently Unrated)

Marvel isn't done with summer yet…or even the rest of 2013 (as you'll see in a moment).
The unveiling of the Wolverine character in Marvel's movie lineup has been an interesting one. He first appeared in the X-Men films several years ago, and then later (in 2009), he got his first feature, X-Men Origins: Wolverine, which told us how Logan/Wolverine came into being. This latest movie, The Wolverine, fills in a few more blanks on Hugh Jackman's claw-wielding mutant.
Logan, forever trying to distance himself from the fight, has fallen in love with a Japanese woman who's been promised to another. Those who've seen the first film know that Wolverine is no stranger to "women trouble," but this forbidden love will pit him against the powerful Silver Samurai, a highly-skilled, sword-swinging mutant. The movie's official trailer reveals that there will be plenty of action, and a continuation of the fairly solid storyline behind this Marvel hero.
Look for this one to draw in plenty of teenagers before they head back to school a couple of weeks later.
August 2 – RED 2 (Currently Unrated)

If there's proof that Bruce Willis is never going to be able to retire in peace, this movie is it.
Frank Moses (Willis) is in trouble…again. Not only does he have several friends trying to assassinate him, but the movie's official trailer shows that he might have some trouble with the ladies, as well. He and his accomplice Marvin Boggs (played by John Malkovich) are just trying to live out their golden years, but since they are "Retired Extremely Dangerous" personnel, it looks like they'll be dodging bullets and bombs until they enter the old folks' home.
The movie is directed by Dean Parisot (who's done a lot of TV work including Monk and Justified) and stars a cast filled with Boomers like Anthony Hopkins, Helen Mirren, Catherine Zeta-Jones, and Mary-Louise Parker. Also along for the ride is Byung Hun Lee, who looks just as lethal in this film as he did in G.I. Joe 1 and 2.
This movie is currently unrated, but will probably stick with the PG-13 rating that the original had back in 2010. In fact, much of this movie – plot, cast, comedy, action, and chaos – will reflect the original. But who cares? It's old people blowing up old people!
But the youngins are about to get their turn….
August 30 – One Direction 3D Concert Movie (Currently Unrated)

This documentary is your typical "behind the scenes" look at wildly popular musicians, in this case, the UK's One Direction.
Everyone knows the boys of 1D. These fab five have Simon Cowell to thank for their success; they rocketed to fame after appearing on his hit TV show X Factor and were then signed to his music label. (I recently wrote about 1D when their second album came out and asked if One Direction was heading in a "new" direction.)
The movie's official trailer reveals what this film will be about: Liam and Harry, some screaming girls, Niall and Zayn, some more squealing girls, Louis, and some girls who are screaming, squealing and crying all at the same time. The movie, which is also playing in 3D – to make Harry's hair that much more pronounced? – will highlight the success of the band, the constant struggle about missing family, and life on the road.
When this movie releases at the end of summer, every young girl in America will be headed in one direction: to the theaters.
Encore
We've covered more than a dozen movies slated for the summer of 2013, but we would be remiss if we didn't mention a few blockbusters that will come out later this year. The sequel to 2011's Thor will land in theaters on November 8th; it's titled Thor: The Dark Worlds. Another big sequel will be The Hunger Games: Catching Fire which will scorch the box office on the weekend of November 22nd. Finally, The Hobbit: The Desolation of Smaug will wander into theaters on December 13th. Look for all three of these films to draw in huge throngs of teens.
Knowing that these films (and others we didn't mention) will intersect the lives of millions of teenagers and influence them to varying degrees, it's wise to know how to best handle these major pieces of youth culture. We identified a couple of helpful ways to do that in Part One of this article, but we'll outline a few other resources you can use to help guide your teenager's movie choices.
Jonathan's Blog. Jonathan is a movie guy, and it shows on his blog. He's even got an entire category that's dedicated to discussing films and their messages/influences. He probably won't cover all of these movies we've talked about here, but his blog more than makes up for that by highlighting some of the "imitatible behavior" of the actors, on screen and off, that might trip up young viewers.
Your church's youth worker. It's not a guarantee that your church's youth worker is a "movie person," but many folks who work with teenagers professionally understand the impact movies have on kids and so they place some emphasis on staying current. That's a good thing for you! If you've got a question or reservation, you might consider contacting them for their opinion or insight. Chances are good that you can get most of your questions answered by caring adults who serve in the youth department at your church. So use them…and then thank them!
The movies coming out this summer have two things in common: fake bad guys and big influence. Even though the villains (and heroes) are fictional, the messages and impact these movies will have is very, very real. Hopefully, you now have a good understanding of what's coming down the pipe at your kids this summer. Remember to frequently check our MOVIE REVIEWS & QUICK Qs page for updates on the latest films; this will help ensure you enjoy the good films and avoid the bad ones.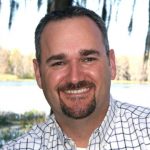 David R. Smith
David R. Smith is the author of several books including Christianity... It's Like This and speaks to parents and leaders across the U.S. David is a 15-year youth ministry veteran, now a senior pastor, who specializes in sharing the gospel, and equipping others do the same. David provides free resources to anyone who works with teenagers on his website, DavidRSmith.org David resides with his wife and son in Tampa, Florida.