The other day, I ran across some material describing sexual positions, some racy descriptions of the female anatomy, and a couple of guys bragging about how they have sex with girls. No, I wasn't reading a textbook from a freshman's health class, nor was I watching porn.
Like millions of teenagers, I was just listening to a few songs in this week's Top 10.
Top of The Charts
We need to acknowledge a fact of life: musical artists want to be on top of the charts…and many of them are willing to do just about anything to get there (and stay there). This week's Top 10 is the perfect example of that reality. While there are a few fun, clean songs near the top, there are also a couple that blur the lines.
And a couple that outright cross the line.
Here is a quick look at four songs currently sitting in the Top 10 on Billboard's Hot 100 chart that endorse a more risqué attitude and message on sex than many parents are probably comfortable with. Together, these four songs have been downloaded millions of times from iTunes (and other places online) and have been watched a half a billion (that's with a "b") times on YouTube.
Yep. They're popular.
And sensual.
Dark Horse by Katy Perry (featuring Juicy J)
Dark Horse made enough of a mark to capture the #1 spot on Billboard's Hot 100 shortly after it was released (even though it's currently in the #2 spot as of this writing). But the song wasn't the only thing making waves; the music video for Dark Horse – set in Egypt – caused a pretty big stir in the Muslim community when someone noticed an obscure necklace spelling the name Allah being destroyed.
But has nobody noticed the lyrics rapped by Juicy J, Perry's collaborator? In his verse towards the end of the song, the rap star admits:

She can be my Sleeping Beauty
I'm gon' put her in a coma
Woo!
D**n I think I love her
Shorty so bad, I'm sprung and I don't care
She ride me like a roller coaster
Turned the bedroom into a fair (a fair!)
Her love is like a drug
I was tryna hit it and quit it
But lil' mama so dope
I messed around and got addicted
I don't want to "make a mountain out of a mole hill" by any means, but it's pretty clear what Juicy J is referring to in these lines. Even though he refers to sex with a girl as her "riding me like a roller coaster," the lack of harsh profanity keeps it "clean" on the charts. By most standards, the lyrics from 
Dark Horse
 are pretty "mild" these days. At least, they're milder than what we're about to see in the next song.
Talk Dirty by Jason Derulo (featuring 2 Chainz)
You probably don't even need to read any further than the title of this song to know what it's about….
Talk Dirty, the collaboration of hip hop sensations Jason Derulo and 2 Chainz, is currently enjoying its highest rank (#3) since entering the charts 10 weeks ago. But its lyrics are about as low as you can go. Take a look for yourself:

Dos Cadenas, closed the genius
Sold out arenas, you can suck my penis
Gilbert Arenas, guns on deck
Chest to chest, tongue on neck
International oral sex
Every picture I take, I pose a threat
Boat or jet, what do you expect?
Her p***y so good I bought her a pet
Anyway, every day I'm trying to get to it
Got her saved in my phone under "Big Booty"
Anyway, every day I'm trying to get to it
Got her saved in my phone under "Big Booty"
Derulo's arrogance and irresponsibility can rival anyone in music as evidenced by his two standard practices: dropping his own name at the beginning of a tune and then using sex-laced lyrics to sell records. But why deviate from what works?
Sex sells…and the next two on our list know that better than anybody else in the business.
Drunk In Love by Beyoncé (featuring Jay Z)
I guess you could describe this song as "the sex life of one of America's richest couples."
It's hard to find bigger names in hip hop (or music, in general) than Beyoncé and Jay Z. When the two wed in 2008, they cemented themselves as one of the hottest celebrity couples in existence. Since then, they've both enjoyed #1 hits separately, and now this #5-ranked song, together (though it climbed to #2 at its peak).
The song starts off with Beyoncé admitting:

I've been drinking, I've been drinking
I get filthy when that liquor get into me
She continues by stating that they woke up in the kitchen after a night of 
"grinding up in the club"
wondering 
"How the hell did this s**t happen?"
When Jay Z makes his musical entrance, he doesn't change the tone at all.

Foreplay in a foyer, f***ed up my Warhol
Slid the panties right to the side, ain't got the time to take drawers off
On sight, catch a charge I might
Beat the box up like Mike in '97 I bite
I'm Ike Turner, turn up, baby, no, I don't play
Now eat the cake, Anna Mae said, "Eat the cake, Anna Mae!"
I'm nice, for y'all to reach these heights
You gon' need G3, 4, 5, 6 flights
Sleep tight, we sex again in the morning
Your breasteses is my breakfast, we going in, we be all night
On one hand, a married couple can do just about anything they want to, sexually speaking. It's their business. But on the other hand, when they unleash their private sex lives onto a public audience – 
which includes many young (unmarried and underage) listeners
 – it's not as understandable. And when you throw in as many alcohol references as Beyoncé and Jay Z do, the message is clearly a dangerous one for teens. Remember: 
sex and alcohol don't mix well for them…and haven't for a while
.
And it's not just American teens, either.
But there's one more song in the Top 10 to consider.
Timber by Pitbull (featuring Ke$ha)
Timber has finally fallen. The once-mighty #1 now clings to the last position in the Top 10, but was a powerful hit for Pitbull (once voted one of the least influential people alive) and his partner Ke$ha (who had kinda fallen off the planet since her smash hit Tik Tok in 2010).
The song is borderline genius. It fuses hip hop with dance…with a little bit of country thrown in, as well. The conglomerate translated into a huge hit for Pitbull and Ke$ha. Knowing how popular – and distorted – the song's message was, we developed a free MUSIC DISCUSSION around this song in January.
As Pitbull launches into the song, he talks about half-naked girls, twerking, and sex positions. Take a look:

The bigger they are, the harder they fall
These big-iddy boys are dig-gidy dogs
I have 'em like Miley Cyrus, clothes off
Twerking in their bras and thongs, timber
Face down, booty up, timber
That's the way we like to–what?–timber
I'm slicker than an oil spill
She say she won't, but I bet she will, timber
Again, we catch a glimpse of an artist's arrogance in broadcasting the fact that he can get a girl to do something (sexual) she said she wouldn't do.
It's probably a good thing that Timber is finally beginning to fall. It may keep a lot of young people from stumbling in unnecessary ways.
(Truly) Broken Records
Mentioning irresponsible sex, risqué language/attitudes, and demeaning messages towards women in today's music is starting to sound like a broken record; it happens way too frequently these days. It's like a broken record of truly "broken" records. Here are two simple ideas for dealing with them.
Do your best to monitor what your kids listen to. You don't have to snoop or be deceptive in any way, just be aware of what's out there. Once a month, take 8 minutes to visit Billboard and check out the Top 10 on the Hot 100 Chart. (You can also visit iTunes and check out the list of most downloaded songs.) You can also just pay attention to the intercom systems in Wal Mart, your local gym, and local radio stations. All of them play the music that's at the top of the charts. If you see something that's questionable – and you will, eventually – take another four minutes to search for the lyrics on Google and the music video on YouTube. Between Google and YouTube, you will have all the information necessary to make a sound decision.
Make that decision WITH your teen, not just FOR your teen. After collecting the information about a song or music video, present your findings to your kids and ask them some thoughtful questions about the tune. By asking questions to them, and having a genuine conversation with them – as opposed to giving them a one-sided lecture – you bring them into the decision-making process and give them much more than just one answer, but the means to find answers for themselves! Granted, there will be times in which you will be convinced that a song isn't appropriate for your teen and they won't agree. In those instances, you can certainly play your veto card as parent. But if we carefully discuss the issue with our kids and make the decision with them instead of for them, those times will be few and far between.
There is nothing we can do to fix broken songs like those mentioned above. But, if we are proactive and wise, we can ensure that these broken records won't break our teenagers.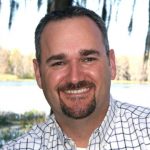 David R. Smith
David R. Smith is the author of several books including Christianity... It's Like This and speaks to parents and leaders across the U.S. David is a 15-year youth ministry veteran, now a senior pastor, who specializes in sharing the gospel, and equipping others do the same. David provides free resources to anyone who works with teenagers on his website, DavidRSmith.org David resides with his wife and son in Tampa, Florida.