It was bound to happen.
 For some time, Disney Channel – like all other television networks – has been under pressure to include openly homosexual characters in its programming. In late January, during one of their most popular family shows, they did just that.
Now, many parents are wondering what to do with the network that targets their kids and young teens.
Good Luck With That…
Good Luck Charlie, one of Disney's most-loved sitcoms, is about a middle class family living in Denver, Colorado who faces all the trials and shenanigans associated with families who have kids in college…and the crib. The show gets its name from the fact that Teddy (Bridgit Mendler) always closes each episode by filming herself giving her younger sister Charlie (Mia Talerico) some good advice. Her last words are always, "Good luck, Charlie." Across its four-year history, the show – and the older sibling's advice – has been pretty sound and family-friendly.
But on January 26, 2014, in an episode entitled Down a Tree, two gay characters, Susan and Cheryl, were introduced as the "two moms" of Charlie's friend, Taylor. (That linked article also has a 57-second-long video clip embedded in it that highlights the encounter with the lesbian couple; of course, you can also watch the full episode, commercial-free, on YouTube.) The overall gist of the episode actually centers on Teddy's final preparations to move out so she can attend Yale, but in the meantime, her parents, Bob and Amy Duncan, meet the "parents" of Charlie's friend, Taylor, and discover it's not a man and a woman, but two women.
The problem facing Bob and Amy is a challenging one: which of the moms do each of them get? After all, Bob usually watches the game with the dad….
During the course of the comedic action, it's nonchalance that takes center stage.
At first, Bob and Amy – who've previously but separately met the other couple – argue over what the mom's name is. Amy recalls her name being Susan, but Bob recollects it's Cheryl. Moments later, when the doorbell rings, they both discover that they were both right. After inviting them inside, Bob raises his hand to his head in an "oh-I-get-it-now" sort of expression and says, "Taylor has twomoms." His loving wife sarcastically replies, "Wow, nothing gets past you, Bob." Finally, a little later as Bob awkwardly pairs up with Susan and exits with her to go downstairs to watch the game, Cheryl asks Amy, "His first time with two moms?" Amy – clearly embarrassed by her husband – acknowledges Cheryl's suspicions.
To be fair, it's EVERYBODY's first time with two moms…at least, on Disney.
Disney's Run of Luck
In defense of their programming, Disney stated, "This particular storyline was developed under the consultancy of child development experts and community advisors. Like all Disney Channel programming, it was developed to be relevant to kids and families around the world and to reflect themes of diversity and inclusiveness."
Disney's gamble has many asking what the future holds for the gigantic entertainment corporation. Some, like former Disney starlet Miley Cyrus of Hannah Montana fame were elated that Disney was "making this step" in the LGBT discussion. Others, like representatives for One Million Moms decried Disney's decision, labeling the topic of homosexuality as "too complicated" and "unnecessary" for young viewers.
It's been a verbal and ideological battle between both sides since the controversial episode of Good Luck Charlie was announced back in June of 2013. It's doubtful that either side is willing to concede an inch on this hotly-contested subject. Petitions, like this one, call for progressive steps toward gender and marriage equality, while conservative voices wonder when the next line will be crossed and what it will look like.
It's a bold step for Disney to take, for sure. Make no mistake; their decision is both a monetary one and a moral one. Since the upheaval, Good Luck Charlie actually aired its final episode on February 16, 2014…but Disney' overall luck is far from running out. Understanding Disney's future doesn't exactly require a crystal ball: the entertainment titan will continue to produce shows that produce profits…even if those shows anger parents.
That's where we come in. As parents, what is our responsibility and best course of action to take on important matters such as these?
Dealing With Disney
Living in a country where freedom of speech and freedom of religion is celebrated, how can someone who disagrees with homosexual activity exercise their freedom… when they are in the minority? In other words, if a parent doesn't agree with homosexual activity, how can they teach their kids to love like Jesus loved and hold true to Biblical teaching, even when they are labeled "intolerant" or "a hater" for holding those religious beliefs?
Let's start by acknowledging that the church doesn't have the greatest track record on homosexuality. While we might know what we believe on the issue, our beliefs are often clouded by words and deeds that are far from the love Christ compelled us to have for our neighbors.
People who label themselves "Christians" probably have a greater track record of overreacting than reacting like Christ did. So sure, you can picket Disney, although that won't do any good. You could throw away your flatscreen TV; after all, there's a growing list of homosexual characters all over the place these days (as evidenced by this viewer-generated list of Greatest Gay TV Characters). Or, you could also just send death threats to child cast members of TV shows we don't like…
Please don't!
It's pretty sad when so-called believers look more like Pharisees than they do like Christ.
Instead of knee-jerk reactions that only make matters worse, let's make wise, Biblical and prayerful decisions that benefit our families and our convictions.
Monitor what your kids watch, play, and hear. Most parents wouldn't point to Disney as a "culprit" bent on "corrupting kids" in this generation. MTV, maybe…but not Disney. Gasp! But let this decision by Disney be a wake-up call to all of us. No matter where it comes from, parents should monitor the media that kids watch on TV, listen to in songs, and play with in video games (as well as see on movie screens and read in books/magazines). Today's pop culture is known for producing questionable entertainment. But if you monitor everything, you won't be surprised and your kids won't be sidelined. Listen to songs before they download them. Watch TV shows with them. Sit beside them in the theater. Do what it takes to stay current on what's entering your kid's mind and heart
Be the first – and most frequent – voice they hear on any subject. If you are constantly aware of what's coming down the pipe towards your kids, you get the opportunity to be the first voice they hear on any given subject. Before pop culture can poison their thinking, you get to prepare them with truth. But don't think that one conversation will suffice. Understand that today's media relentlessly bombards kids with their version of reality. You will need to be just as indefatigable! No, you don't have to get preachy, or offer daily lectures. You can simply dialogue with them about the issues they are engaging at school, with friends, or through media. The Source for Youth Ministry has plenty of free resources to help; our MOVIE CLIP DISCUSSIONS, MUSIC DISCUSSIONS, and YOUTUBE DISCUSSIONS regularly tackle the topics kids deal with most.
The fallout from Disney's episode of Good Luck Charlie should make one thing crystal clear: having strong families has very little to do with luck. When parents lead intentionally, wisely, and lovingly, their kids are genuinely blessed. Don't toss the dice. Get involved and stay involved.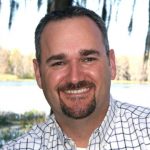 David R. Smith
David R. Smith is the author of several books including Christianity... It's Like This and speaks to parents and leaders across the U.S. David is a 15-year youth ministry veteran, now a senior pastor, who specializes in sharing the gospel, and equipping others do the same. David provides free resources to anyone who works with teenagers on his website, DavidRSmith.org David resides with his wife and son in Tampa, Florida.