Two trains leave New York at the same time. Train A is traveling west at 44 kilometers per hour while Train B is traveling south at 51 miles per hour against a 6 knot headwind. How long will it take before you lose your mind trying to figure out which train will go the farthest in 2 hour's time?
Now you know how lots of American teenagers feel about math.
Numbers…By the Numbers
Most of us have been told that American students are lagging behind other developed countries when it comes to mathematics and science-related studies. The latest numbers from the Programme for International Assessment (PISA), an ongoing research project that reports every three years on how students from participating countries performs, revealed that American students ranked 36th out of 65 nations when it came to math scores. Our scores in math and science departments put us "below average" on the world spectrum. Related studies have found that, "25 percent of American students did not reach the PISA baseline for 'Level 2' in math proficiency, which requires using basic algorithms to solve problems with whole numbers."
Before America brushes off the dilemma and claims "math just isn't our thing," perhaps we should ask ourselves questions about homework, namely, are we doing enough of it?
According to a 2014 study by the University of Phoenix's College of Education, students (K through 12) are spending "significantly more time on homework assignments." As expected, students in higher grades received more homework assignments than students in lower grades. For example, on average, high school teachers claimed they assigned "about 3.5 hours of homework each week" while middle school teachers assigned "about 3.2 hours of homework each week." Multiply those assignments by the number of classes a kid has in a normal day, and it's easy to see why some students have up to 17.5 hours of homework each week.
17.5 hours is essentially a part-time job!
And some education specialists say it's probably too much. The University of Oviedo in Spain studied the performance of 7,725 students from both public and private schools and compared their academic prowess against the amount of time they spent doing homework in each week. Students with the highest math scores were those who did their homework alone and those with teachers who regularlyassigned homework throughout the week. (The same was true when it came to results in science-related studies.)
In short, the researchers concluded that the amount of homework wasn't as crucial as the assignments being "systematic and regular, with the aim of instilling work habits and promoting autonomous, self-regulated learning." They also claimed that 60 minutes of homework per day yielded the most effective results in students' lives.
All things considered, that's relatively good news. Maybe a shift like this in education could allow for academic improvement without endless hours of homework. Regardless, where does this leave parents?
HOMEwork
As in any other area of a kid's life, parents play an integral role in the academic progress of their children. Moms and dads cannot sit on the sidelines waiting for political leaders or educational experts to make improvements in academics. Parents must be the ones to assume responsibility for their child's education. Here are two simple-but-powerful suggestions to help teenagers overcome academic hurdles, whether it's math, science, reading, etc.
Continually stress the importance of hard work. One of the biggest rules we have for our son is that he must be the hardest working kid in the class. We've never asked him to be the smartest, most talented, or most awarded student. We only ask that he be the hardest worker in his group. We've constantly reminded him that hard work is just as important as intellect, if not more so. (After all, many of us know people – adults or teenagers – who've squandered amazing amounts of intelligence with laziness.) So, encourage the students in your home to adopt realistic, challenging, and effective habits to help them attain their academic goals.
Give them the tools necessary for success. This can take on many, many forms. Perhaps your kid needs new glasses? A tutor? A piece of technology such as a laptop/tablet? Maybe all they need is a quiet space where they're not interrupted? Or some encouragement? As I write this article, I'm flying over the Atlantic Ocean, returning home from a mission trip to South Africa. One of our many objectives was to train the staff who oversees our Manaleni Center that works with children and teenagers orphaned by the HIV/AIDS pandemic. Our greatest achievement was the installation of a computer and tablet lab along with the introduction of Khan Academy, the most exciting and rewarding educational tool I've seen in a while. This TED Talk video, which features Bill Gates, shows exactly what Khan Academy is and does. The best part is, it's totally free! All a kid needs is access to YouTube to find out more about multiplying fractions or the Cuban Missile Crisis…and everything in between. The tools need not be extravagant. Just make sure to give your kids what they need to be successful.
The combination of hard work, encouragement, and necessary tools will likely be all your child needs to overcome their academic hurdles. Be patient with them as they grow, and maybe even consider learning with them. Time spent together is never a bad thing…and it won't kill you to brush up on polynomials.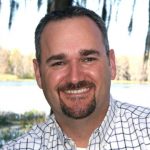 David R. Smith
David R. Smith is the author of several books including Christianity... It's Like This and speaks to parents and leaders across the U.S. David is a 15-year youth ministry veteran, now a senior pastor, who specializes in sharing the gospel, and equipping others do the same. David provides free resources to anyone who works with teenagers on his website, DavidRSmith.org David resides with his wife and son in Tampa, Florida.