Every generation grieves when their fashion trends grow extinct. Boomers mourn the loss of their bellbottoms and Gen X misses their tapered Jordache jeans. But for Gen Y, the most endangered species might just be anything affordable!
Most teens now want designer fashions, but parents are finding that 'runway' clothing has run-away prices.
For the past few years, millions of teens have offered their bodies as walking billboards for clothing firms such as Abercrombie and Fitch, Hollister, and Aeropostale. These fashion lines have been a hit with kids because they're stylish, and a hit with parents because they're relatively inexpensive. But today's top shelf fashion that is marketed to teens and tweens is anything but affordable.
The New Faces in Fashion
Lots of new brands are surfacing to satisfy young people's insatiable desire to be clad in designer apparel. Lines such as Dooney & Bourke, Chanel, Coach, True Religion, and 7 For All Mankind, (to name a few) will help teens and pre-teens look just like the celebrities for whom the clothes were designed…for a fee, of course. Unlike the $40 pair of jeans of the past, the average price tag on these pants starts at $150…and that's a cheap pair!
For example, True Religion's T-shirts for guys are $66 a piece and their hoodies go for $224, while Mankind's cargo shorts are $136. Girls headed to the beach this Spring Break can swing by Baby Phatand grab a bikini for $104. But, don't forget to accessorize! Handbags are available from Coach, if girls have $598 to spare. With those kinds of prices, girls won't be storing any money in them.
While most of these new fashions only differ from their predecessors in price, others are aiming at creating a new look altogether. Don't expect much fabric in some of the garments, especially those meant for girls. In one of the greatest understatements in marketing history, Gilly Hicks, a branch of A&F, confesses on their website that, "our site shows a lot of skin," thus visitors must register for age verification. Danielle de Marne of Scoop NYC caters to women with "body confidence." When it comes to fashion she claims, "Nothing is off-limits anymore."
What's Causing The Craze?
There are lots of factors involved in deciding which brand is "in" and media is one of the biggest. Shows like "What Not To Wear," "America's Next Top Model," and "Project Runway," keep the focus on fashion. Even shows like "American Idol," (which pulls in 60 million viewers each week!) is making a dent on the fashion world. In January of 2008, Lyric Culture announced its line of clothing targeted at tweens called LYRIX. The brand will be based on the music of American Idol and centers on "personalizing musical expression through fashion."
Celebs also play a major role. Glossy pics of "A-list'ers" sporting a designer's latest garment in magazines and advertisements, tends to catch kids' attention. Whole television programs are dedicated to fashion found on the Red Carpet. And don't forget that many celebs have their own line of fashion and merchandise available for their fans. Hilary Duff and The Olsen twins each have a line of clothing, with the Twins promising a dress "that will make all the boys stare." And now "Fallout Boy's" bassist Pete Wentz has launched a new line for Nordstrom. (NOTE: He makes no promises about boys staring.) 
And finally, there's good old fashioned materialism at play. Shows like MTV's "My Super Sweet Sixteen" and "Cribs" show the lavish lifestyles that America's upper class is used to. "There's an expectation that [teens] deserve luxury now—it's not something you wait for and earn," says James Chung, president of Reach Advisors. He labels this group "the prematurely affluent generation."
How Can Teens Afford These Fashions?
They can't…that's where parents come in.
Resource Interactive finds that young adults influence 88% of household apparel purchases. (So, if you thought moms and daughters were beginning to dress alike, you were right.) That's a huge number, but not necessarily a surprising one. Remember, Gen Y (13-29 year-olds) knows what's available and does their price checking online, and mom and dad know it. Kids waive their "consumer consultation fees" in exchange for parents' promise to buy the hottest brands…and then share! As a matter of fact, NPD Group analysts report that young adults tagging along on mom's shopping sprees has increased 8% over the last three years.
Has American Eagle flew the coop and Old Navy sailed into the sunset?
No, these brands aren't going anywhere. For every "have" there are hundreds of "have nots." You can play a very important role in the lives of your students as they navigate fashion, its cost, and its impact on their self-esteem.
The Bible actually has a lot to say about clothing, especially as it relates to materialism and comparison to others. There are plenty of teachable moments when it comes to the clothing choices of young people. Our web site at The Source for Youth Ministry even has a few ideas on how to use clothing to teach choices and to help others.
Too many young people can't see past their clothes. Seize the information associated with these new trends to continue making an impact on their lives in accordance with the Gospel.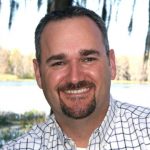 David R. Smith
David R. Smith is the author of several books including Christianity... It's Like This and speaks to parents and leaders across the U.S. David is a 15-year youth ministry veteran, now a senior pastor, who specializes in sharing the gospel, and equipping others do the same. David provides free resources to anyone who works with teenagers on his website, DavidRSmith.org David resides with his wife and son in Tampa, Florida.