5 teens from Texas. 6 in Ohio. 4 more from Illinois. Those were just a few of the teen driving deaths that happened in one bloody week earlier this year. The carnage has experts asking lots of questions about adolescents and their driving habits.
Meanwhile, parents remain a large part of the problem.
A Growing Problem
The Center for Disease Control and Prevention claims that "vehicle crashes" remain the leading cause of death for adolescents in America. But it's not just a "big" problem; it looks to be a "growing" problem, as well.
According an article in USA Today, the number of deaths of teen drivers jumped 19% in the first six months of 2012 compared to the first six months of 2011. (The date of these findings indicates the time it takes to compile such research.) In fact, 25 different states have reported an increase in teen deaths resulting from automobile accidents.
And because of teenagers' attitudes and beliefs about driving, they could be in for a long stretch of rough road.
According to the research conducted by insurance giant Liberty Mutual and SADD (Students Against Destructive Decisions) on 1,708 juniors and seniors, 19% of teens actually think that driving under the influence of alcohol makes them better drivers.
Yep, you read that correctly.
The same study also found that 34% of teens believe that driving under the influence of marijuana makes them better drivers. Furthermore, almost 1-in-4 teens admit to having driven a car while under the influence of alcohol, marijuana, or prescription drugs (that were not prescribed to them).
Many teens can't keep it between the lines because the lines are so blurry.
Of course, texting-while-driving remains a potentially-lethal problem for young drivers…especially for those who also happen to suffer from ADHD.
So, what can be done to help teens navigate the terrifying consequences of vehicle-related accidents?
Parental Prevention…or Parental Problem?
Believe it or not, many teens probably shouldn't turn to their parents for safe driving tips because, when it comes to texting and driving, adults are worse than teens. The numbers paint a hypocritical picture of our leadership: 98% of adults know that texting (or emailing) while driving is dangerous…yet 49% of us admit to doing it anyway. By the way, 60% of us never did it just three years ago.
Like so many teens, we're headed in the wrong direction.
Additional studies by the CDC highlight the seriousness of our problem. Their findings reveal that adult drivers in America are more likely to be distracted by a screen while behind the wheel than their European counterparts. For instance, 69% of US drivers (age 18-64) report talking on their cell phone compared to just 21% of drivers in the UK. Again, 31% of adults in the US admit to texting/emailing while driving compared to just 15% of motorists in Spain.
Think about it this way: Spaniards are crazy enough to run with bulls…but smart enough to hang up their phones behind the wheel.
Just a little perspective for ya.
Granted, most adults don't have the flawed thinking of teenagers concerning alcohol, drugs, or prescription meds (mentioned above), but our poor example is probably making matters worse.
The ironic thing is, many transportation experts say parents actually have an unmatched power for solving the problem…if they choose to use it.
Preventing Pile Ups
One thing's for sure: the world isn't short on ideas when it comes to stopping the unnecessary deaths of so many teenage drivers/passengers. For instance, Graduated Driver Licensing (GDL) laws are becoming more prevalent. An increasing amount of money is being spent on national campaigns that seek an end to texting-while-driving. Safer vehicles are being built. A renewed emphasis is being placed on the education and training of young drivers. There are even specific technological applications that prevent texting and driving.
But until parents put themselves "in the driver's seat" on this issue, too many young people will die preventable deaths. Here are a few no-brainers when it comes to "taking the wheel."
Recognize those most at risk. Experts agree on the teens who are at the greatest risk of vehicle-related death. The first group is "guys." In 2010 alone, the death rate for young male drivers/passengers was almost twice that of female drivers/passengers! The second most dangerous group is made up of "teens with teen passengers." The presence of teenage passengers increases the potential for driving accidents, and the risk actually increases with the number of teenage passengers in the vehicle. The third most dangerous group is those who are newly licensed. Rookies carry great risk. While parents can't do anything about the "gender" of their young drivers, lots can be done to limit the number of passengers in the vehicle with their teens. Of course, parents can also help their teens practice safe driving skills so that those first few months on the road aren't so dangerous.
Teach the dangers of irresponsible driving. No, you don't have to show a gruesome PowerPoint of young bodies littering the highway to make your point. Just make sure you address the biggest ways in which driving becomes unnecessarily dangerous. Talk with your teens about the dangers of driving under the influence, driving and texting, driving tired, driving with friends, and much more (like racing, etc). Make sure to ask them lots of questions when you do this. Here's a great tool to help you address the dangers of texting and driving.
Duh; practice what you preach. As adults, we must lead by example. If we expect our teenagers to practice safe driving habits, then so must we! If they see us slipping in a text here or there in traffic, they will do the same (or worse). If we get behind the wheel while under the influence of any sort of controlled substance, it gives them permission to do it, too. It's a "monkey see, monkey do" world with teens. We can usually assume that the choices we make will be reproduced in the lives of our teenagers. So, make sure your choices are responsible ones.
Driving is dangerous enough, even with clear thinking under good conditions. Mix in some of the risky habits mentioned above, and driving becomes downright deadly. Parents, do all that you can to keep your young drivers safe. Thousands of parents wrongly believe "it will never happen to my kid" only to have to walk through the anguish of vehicle-related accidents and deaths. Take advantage of your position and power to do all you can to prevent pile ups.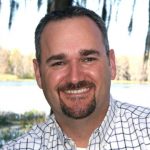 David R. Smith
David R. Smith is the author of several books including Christianity... It's Like This and speaks to parents and leaders across the U.S. David is a 15-year youth ministry veteran, now a senior pastor, who specializes in sharing the gospel, and equipping others do the same. David provides free resources to anyone who works with teenagers on his website, DavidRSmith.org David resides with his wife and son in Tampa, Florida.