Once upon a time, the Christmas toys that were in the most demand actually varied from season to season. For instance, it might be an Etch-A-Sketch one year and a Tickle Me Elmo the next. That's no longer the case.
These days, the only differences that can be found on Christmas wish lists are screen sizes.
iEverything
In 2011, Christmas presents were hi-tech. Not much has changed this year, which is fine with America's most profitable gadget company, Apple, mainly because many of the most-sought after presents start with the letter "i".
According to a recent Nielsen report, when kids (ages 6-12) were asked what they were most interested in buying in the next six months, 48% of them said they wanted to get their hands on the latest iPad. 36% of them also wanted an iPod Touch, and another 36% wanted the iPad Mini. The iPhone was desired by 33% of the kids, as well.
Interestingly, those numbers actually shrink across the board when it comes to the 13+ age group (in the same study). Amongst this age bracket, just 21% want the iPad, 14% want the iPhone, and 11% want the iPad Mini.
But don't dare think that Apple's devices lose appeal with kids as they get older. With 40% of teenagers already owning an iPhone, these "lower" numbers may just be hinting at the fact that there aren't that many 13-and-up kids that still need one! The same report claims that 44% of kids own a tablet, and that 72% of the tablets owned by this age group are none other than the iPad.
Forget a White Christmas; most kids are dreaming of an iChristmas. And if these numbers are any indication of what's actually under the tree this year, kids will get exactly what they want.
But Apple isn't the only company that makes engaging screens.
Video Games
Without a doubt, the latest installment in the Call of Duty franchise will be stuffed in lots of stockings this year. Activision, the company behind the wildly popular game, estimated that Call of Duty: Black Ops 2 generated more than $500 million in worldwide sales during its first 24 hours on the market. According to the report, 16,000 stores opened at midnight to allow buyers to purchase the game. (I remember seeing social media blow up that day and the next as young gamers engaged in digital conversations about the release.)
With numbers like that, one might think the game was only available for one day! Of course, it wasn't, and the game continued to experience strong sales, so much so, that during the game's first 15 days of availability, sales reached $1 billion worldwide. (To put that in perspective, it took the much-hyped Avatar 17 days to generate a billion bucks at the worldwide box office.)
But Activision isn't the only video game company moving product this holiday season. Nintendo released their brand new gaming console, the Wii U, during Thanksgiving, and the LA Times reported that it sold 400,000 units in the first week alone. At $299 per system, that's a pretty big payday for a company that posted its very first net loss in the previous fiscal year. Additionally, shoppers also picked up a combined 500,000 of Nintendo's 3DS and older DS gaming systems.
It looks like this year's Christmas will leave lots of kids staring at screens.
Reclaiming Christmas
Even though the presents are starting to look a lot alike, at its core, Christmas is undergoing some big changes. Stores are opening earlier and earlier each year. Americans are spending more money than ever before. We're (still) arguing over what to call the holiday in political circles. Oh, and Santa's naughty list seems to have lost its teeth.
With all these shifts in Christmas, many wonder how to make the most of the season together. Here are a couple ideas that will help your teenagers unwrap a memorable Christmas.
Keep an eye out for technology that can be used as a family. This article has focused on technology, and some parents and youth workers might walk away thinking that all tech is evil. (After all, they've seen kids glued to handheld video games like the 3DS and PSP. They've tried, unsuccessfully, to communicate with teens who have iPod earbuds crammed in their heads. And mealtimes have been hijacked by smartphones with incoming text messages that seem to take precedence over quality family time.) Their reluctance is understandable, but it's not necessary to exclude technological gifts from your Christmas plans. It's quite possible to enjoy technology together. For instance, when buying video games, try to pick up a couple that would be enjoyable by several family members. If your teen wants a cool, new camera, just make sure to go on a few photo-snapping excursions together. We can wrap up technology without it wrapping us up in individual bubbles.
Teach the real meaning of Christmas. The Source for Youth Ministry offers lots of tools to help you with this task, but I'll quickly highlight a couple brand new resources that your teens will love. God intended for Christmas to change us…deeply…and when that happens, we need to see others the way God sees them: redeemed and transformed. This MOVIE CLIP DISCUSSION which uses a clip from How the Grinch Stole Christmas will help them do that. But if your teenagers need a lesson on gift-giving and generosity, then check out this hilarious resource based on the hit TV show, The Big Bang Theory. Even though it's been obscured and attacked, the meaning of Christmas hasn't changed in 2,000 years. Take the necessary amount of time to ensure that your teenagers understand the greatest Gift ever given.
No matter what's on your kids' wish lists, or what's tucked under the tree, remember this: Christmas is only as meaningful as we make it. As technology continues to dominate the wants and desires of young people, you'll have to be intentional about focusing on Jesus, family, and togetherness. But that effort is worth the reward. Merry Christmas!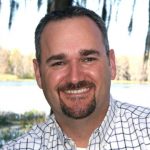 David R. Smith
David R. Smith is the author of several books including Christianity... It's Like This and speaks to parents and leaders across the U.S. David is a 15-year youth ministry veteran, now a senior pastor, who specializes in sharing the gospel, and equipping others do the same. David provides free resources to anyone who works with teenagers on his website, DavidRSmith.org David resides with his wife and son in Tampa, Florida.