It used to be that if someone wanted to learn about the Christian faith, they flipped through an actual Bible. Nowadays, if they want exposure to the Christian faith, they can simply flip through a bunch of TV channels.
But, exactly what brand of Christianity are those viewers getting?
Smoke Signals…and Smoke Screens
If you've lived on Planet Earth in the past month, you've seen plenty of religious-themed television…mostly because the Catholic Church just elected a new pope. The world saw the white smoke signal on March 13th, and thanks to that milestone, everybody now knows what a conclave, a cardinal, and a Pope Mobile is.
But if you live on Planet Earth in America, you've probably seen all that plus several television shows which focus on religious themes. Right now, there are at least four different weekly television shows that have something to do with Christianity, the Bible, or faith in general. While a couple of them focus on making the Bible understandable, some of them are nothing more than smoke screens.
Here's a list and description of some of the most popular "religious" shows on television right now.
The Bible (History)
The show that has everyone talking right now is The Bible on History. This is a 5-part miniseries that covers Creation through Christ's return in 2-hour installments on Sunday nights at 8pm EST. This official trailer offers a glimpse as to how the network presents the biblical material each week.
The premiere of The Bible drew in 13.1 million viewers and gave History bragging rights to "cable's most-watched entertainment telecast this year." The show is the brainchild of Mark Burnett, the executive producer behind other popular broadcasts such as The Voice, Are You Smarter Than a 5th Grader? and Survivor.
In spite of its ratings, the show is not without its criticisms. Many Bible-loving Christians complain that the cable television show leaves out too much of the story; for instance, in the first episode alone, viewers were taken on a tour from Creation to the Promised Land in a mere two hours. (That's Genesis, Exodus, Leviticus, Numbers, and Deuteronomy in 120 minutes!) Furthermore, since the biblical story includes several supernatural events, special effects had to be employed, but they're still not on par with the latest and greatest from Hollywood (though they are in line with other works from History). Finally, this past week's episode raised a few eyebrows when some political commentators suggested that the actor cast in the role of Satan looked like President Obama.
Politics aside, I think the show does a fantastic job putting a face on the biblical characters and drawing viewers into the emotions and situations they faced. Too often, too many Bible readers miss the embedded drama found in the actual narrative of God's Word. The Bible brings all those nuances to the forefront, and for that reason, they'll continue to draw in big crowds…all the way to Easter Sunday when the show concludes.
The American Bible Challenge (Game Show Network)
Quick! How many verses are in Psalm 119?
If you don't know the answer to that question, then you wouldn't have made it to the finals of The American Bible Challenge, the most popular program on the Game Show Network.
The American Bible Challenge is hosted by comedian and Christian Jeff Foxworthy and pits three, 3-person teams against one another in a showdown of Scripture. The teams compete for cash prizes that are then donated to the charities of their choice, including the $100,000 grand prize for winning the show's finale at the end of the season.
Bible Challenge has already concluded its first season, giving GSN its highest-rated original series of all time. Foxworthy, the comedian known for his clean humor and redneck jokes, commented on the show's popularity by saying it "allows Christians to put their faith into practice" referring to the money donated to the designated charities. The second season premiered on March 21st and included teams such as the Rockin' Rabbis, the Sisters of Mary, and of course, the Redeemed Rednecks. Season two also includes musical co-host Kirk Franklin and personal testimonies.
Let's face it; this show probably won't draw in very many unbelievers. It's filled with Bible trivia and singing choirs and is steeped in "Christianese." But, as Jonathan and Todd noted, it's definitely generating the ratings and is good clean family fun.
Preachers' Daughters (Lifetime)
This reality show centers on three teenage girls who share one thing in common: their parents are pastors. Of course, that reality doesn't remove any temptations, and so the show's focus is squarely on how well the young girls handle their parents' rules.
Sound a little like Footloose to you?
The show's three families are quite varied. Kolby Koloff is the 16-year-old daughter of pastoral parents Victoria and Nikita. Yes, that Nikita Koloff. Since her parents are divorced, Kolby splits her time with her mom in Tennessee and her dad in North Carolina. Keeping Kolby away from boys just might be toughest fight "The Russian Nightmare" has ever faced.
Olivia Perry's family is in California…along with all her problems. After battling alcohol and drug use, the 18-year-old gave birth to a daughter who deeply impacts every area of her life. Aside from this reality, the Perry's seem to be a normal family, with her father Mark serving as the pastor of Everyday Church in Oceana.
Taylor Coleman is also 18-years old and is the daughter of Ken Coleman, an African-American pastor of a Pentecostal church in Joliet, IL. Bishop Ken readily admits the mistakes he made with his older daughters, and wants to do everything in his power to keep Taylor, his youngest, on the straight and narrow. But Taylor seems bent on breaking her father's rules – and heart – by sneaking off with guys and talking about a career in porn.
As you can imagine, this show is steeped in controversy…some of it beginning before the show even aired on Lifetime, March 12th. I watched the pilot episode with my wife, and we agreed on a number of observations. First, the show is loaded with clichés. Taylor – the wannabe porn star – essentially tells her friends that she's all but expected to disobey, after all, preachers' kids are supposed to be wild. Second, the entire hour-long show focused on just one topic – sexual temptation – and never even mentioned the dozens of other issues young girls face today (like self-esteem, relationships, etc.). Furthermore, the parents aren't painted in a very positive light. One couple can't seem to put up a united front when it comes to the issue of dating. Another couple seems unable to communicate with their daughter, while the third couple relies on draconian rules to keep their daughter in line.
Finally, the show's lineup is completely void of just one example of a young lady who comes from a faith-based family who is also healthy and well-adjusted. This show, which airs on Tuesday nights at 10pm EST, is the perfect example of conflict-based reality television.
I'm just grateful that there are plenty of other pastoral families that don't share their reality.
Duck Dynasty (A&E)
OK, this show isn't as "intentionally religious" as the other three, but if you've seen the program, you probably know why it's being included.
Duck Dynasty is totally clean…just not clean-shaven. The show follows the Robertson family of northeastern Louisiana, makers of the world-famous Duck Commander duck call, and all the happenings in the life of their business and family. In one episode, the rednecks might be competing in a lawnmower race, and in another, they might be gearing up for their high school graduation class reunion. In spite of the multimillion dollar business the family has built making duck calls and deer calls, none of the episodes show the family members working.
Ever.
In fact, avoiding work is like a sport for the Robertson men. But that's OK with many American families, because the show also avoids a lot of other elements found in too many TV shows these days. There's never any sexual innuendo or foul language, at all. And when the parents address serious topics with their kids – like dating and relationships – they seem to do so in relatable ways.
Oh, and the kids respond by saying "yes ma'am" and "no ma'am."
Furthermore, each and every episode closes in the same manner: the entire family gathered around the supper table in prayer as Willie, the central character, narrates the moral of the show.
Again, this is not an overtly religious television show, but because of the family's faith that's put front and center, along with a few videos shared on social media – like this one and this one – that talk about the cast members' relationship with Jesus, it's become a huge hit among Christian families. The show, which is in its third season, airs at 10 pm EST on Wednesday nights (just in time for families to get home from church).
Cable's Version of Christianity
Putting religious elements front and center in television shows isn't really anything new. Remember Run's House on MTV or The Book of Daniel on NBC? Given the Easter season it's little wonder that we see so many programs on television that have a religious overtone. If you're thinking about catching a few of these shows, here are a couple thoughts to keep in mind when choosing between TV's versions of Christianity.
Every TV show is after the same thing. The American Bible Challenge isn't trying to make America biblically literate. Neither is The Bible on History. All four of these shows – along with EVERY other show on EVREY other network – is after ratings. If they can attract viewers they know they can also attract advertisers' dollars. So, you don't have to wonder why The Biblechose to include action scenes like David's fight with Goliath or Joshua's conquest of Jericho while skipping over lesser-known stories. The major stories sell and so those are the ones chosen. Likewise, "conflict" is what programs like Preachers' Daughters thrive on, and so it's front and center. Make no mistake: producers are focused on the bottom line, not theology or morality. If theology or morality is an avenue to ratings, so be it.
Biblical Christianity is still best discovered in the Bible. For the most part, I think it's great that Christianity, the Bible, and faith in general are getting so much air time on television. Let's face it; with as much TV as young people watch, that sort of exposure is probably a good thing. But, as we've already seen, not all religious programming is created equal. The best place to turn for truth will never be the television set; it will always be God's Word. So if you need some help understanding and sharing life's greatest truths, look no further than the resources provided by The Source for Youth Ministry. Here's a great MOVIE CLIP DISUCSSION that talks about what God the Father is really like, and here's a MUSIC DISCUSSION that focuses on Jesus sacrifice for all of us. All of our resources are grounded in the truth of God's Word and aim to help people put their trust in God or grow in their understanding of Him.
These TV shows provide us with a great opportunity to share our faith, so we should seriously consider engaging others along these lines. Just don't be surprised if you have to drag out your Bible to straighten out cable's version of Christianity.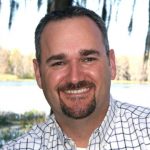 David R. Smith
David R. Smith is the author of several books including Christianity... It's Like This and speaks to parents and leaders across the U.S. David is a 15-year youth ministry veteran, now a senior pastor, who specializes in sharing the gospel, and equipping others do the same. David provides free resources to anyone who works with teenagers on his website, DavidRSmith.org David resides with his wife and son in Tampa, Florida.