More good guys. Lots of bad guys. Even some really naked guys. Yep, 2015's summer flicks still have a lot in store for young viewers. Here's a user-friendly guide that will give you a heads up on what's coming to a theater near you…and your family.
Take Two
In case you missed Part 1 of this article, here are the ground rules for our discussion: each blockbuster film that we believe will draw huge crowds of teenagers to theaters this summer will be briefly discussed in order of their release dates. We'll provide links to the movie's official trailer(s) so you can get a feel for the film yourself, as well as the MPAA's rating for the movie (if available).
As promised in Part 1, at the end of this article we'll offer a few thoughts to help parents and youth workers navigate the box office this summer (and beyond). We simply want to help you and your families make solid entertainment choices.
There's a lot of landscape to cover – and avoid – so let's get started.
July 1 – Terminator: Genisys
No, they can't spell…but they sure know how to tease fans of the Terminatorfranchise with an awesome trailer for their latest movie. Though the creators of this film seem to stick with the whole "travel back in time to kill your mom before she can stop us" plot, they're also working in plenty of action scenes, explosions, special effects, humor, and…
Arnold!
In two different forms!
That's right, the Governator is (re)joining the team that's trying to save the world from Judgment Day…even though it kinda sorta already took place….several times.
Alongside Arnold will be Jason Clarke (as John Conner), who's been having a pretty good run at the box office with the likes of Zero Dark Thirty, White House Down, and Dawn of the Planet of the Apes. The handsome Jai Courtney (from Unbroken and the Divergent series) may even draw female viewers to theaters on opening night, which will be a Wednesday due to the coming 4th of July weekend.
This film, while currently unrated by the MPAA will probably come in as PG-13 if early speculation is accurate. Regardless of the final rating, it will have plenty of sci-fi violence and – due to the nature of time travel in the Terminator movies – at least one naked dude.
But given that the next film on our list will have about 10 naked guys in it, this is pretty mild.
July 1 – Magic Mike XXL
It's been three years since Magic Mike took Adam, aka "The Kid," under his wing and up onto the stage at the local strip club. And because sex sells – to the tune of $113 million at the domestic box office for the first film – the minds behind Magic Mike are inviting us back to the club.
In the first film, Mike (Channing Tatum) "retired" from stripping, but according to this trailer, it appears as though he's "getting back to the grind." In the sequel, Tatum reunites with the Kings of Tampa (Matt Bomer, Joe Manganiello, Kevin Nash, Adam Rodriguez, and Alex Pettyfer), and according to the "synopsis" provided by the experts at ScreenRant.com: the strippers take a road trip from Tampa to Myrtle Beach for a stripping convention.
Yep, the only thing more stripped down than the actors is the plot.
This film has been (accurately) rated R by the MPAA. As you may know, The Source for Youth Ministryhas an entire webpage dedicated to MOVIE REVIEWS, and if you're wondering how our resident movie gurus ranked the first film (from 2012)…they didn't. They just skipped it…and suggest your family skips this sequel, as well.
July 10 – Minions
The little yellow dudes are back…in their very own movie!
Evidently, as this trailer shows, minions have been around since the age of dinosaurs. Their one longing in life is to serve the most tyrannical being in existence…but because they tend to be slightly idiotic, they keep unwittingly killing off their bosses (including T-Rex, Napoleon, and Dracula).
So, in their first full-length feature film, set in 1968, or 42 BG (Before Gru), the little yellow guys invade America in a hilarious search for a new villain to serve. Where will they find such a villain? At Villain-Con, of course!
The movie will no doubt be funny, but it will also have some potential challenges to overcome, starting with the question, Can the minions be the star of the show? (Remember, they've always been the "sidekick" and they don't speak in a discernible language…unless they say the word "banana.") Fortunately, Universal Studies is bringing in some big names to voice the characters, including Sandra Bullock (Scarlett Overkill), Jon Hamm (Herb Overkill), and Michael Keaton (Geoffrey Ames) just to name a few.
I'm calling it now: with lines like "Without a master, they had no purpose. They became aimless," we'll be using this film to craft a few resources for our highly popular MOVIE CLIP DISCUSSIONS page.Minions has already been rated PG by the MPAA and will almost certainly be family friendly.
And just one week after the yellow invasion, another little guy is hitting the big screen.
July 17 – Ant-Man
Marvel is attacking the second half of the summer's box office with a superhero one-billionth the size of Hulk. His name is Ant-Man…and he's literally the size of an insect.
The movie's official trailer provides all the pertinent details: Scott Lang (played by Paul Rudd) is a talented thief who's being given a second chance in life as a superhero named Ant-Man who's physical power exponentially increases as he decreases in size. He's surrounded by a great team made possible by an all-star cast which includes Evangeline Lilly (as Hope Van Dyne), Michael Douglass (as Hank Pym), and House of Card's Corey Stoll (as the evil Darren Cross/Yellowjacket). Ant-Man has not yet been rated by the MPAA, but as with most of the other Marvel films, will probably carry the PG-13 rating.
This movie will probably attract fans of the superhero genre, and comic book fans, in general, but it's doubtful that Ant-Man will be as popular as Avengers 2. That said, it'll still provide Marvel with a strong "one-two punch" for 2015's summer box office.
Ant-Man will have two weeks to try and save the world before another high-tech hero comes along to save the world…and conquer crowds at the theater.
July 31 – Mission: Impossible – Rogue Nation
The Impossible Missions Force is back, and once again, it's IMF vs. The World.
Somehow, Ethan Hunt (played by Tom Cruise) finds himself in the crosshairs of "the Syndicate," a highly-skilled team of killers bent on destroying IMF as the first step of their world domination campaign. Of course, as in earlier escapades, Hunt will level the playing field by dragging his band of uber-secretive operatives into the fight which includes Jeremy Renner, Simon Pegg, and Ving Rhames.
As the movie's official trailer shows, the 5th installment in this series (that dates all the way back to 1996!) is going to include everything that's made this storyline a hit with viewing audiences: well-written suspense, incredible/insane stunts (more than likely performed by Cruise himself), witty humor, that super cool theme song, and of course, the "perfect amount" of sex appeal – as determined by Hollywood – provided by female additions Rebecca Ferguson (Hercules) and America Olivo (Transformers 2).
This film is not yet rated, but if it stays consistent with the first four films in the lineup, it will be PG-13 for action sequences and some sensuality.
Just in case these clandestine agents can't get the job done, Tinseltown has yet another group of good guys ready to save the world.
August 7 – The Fantastic Four
Yep, this is proof that Marvel is going for the throat, this year. And why not? It's biggest competitor, DC Comics, won't release it's highly anticipated Batman v Superman: Dawn of Justice until 2016. That means Marvel has free reign to make (a ton of) money until then…and that's exactly what they're gonna do!
From the same group who produced Marvel's X-Men: Days of Future Past comes a reboot of The Fantastic Four, Marvel's very first superhero group. The movie's official trailer gives the background on how an unlikely group of young people venture into space, gain tremendous superpowers, and return to Earth in order to defend it from Dr. Doom.
It's going to be interesting to see how this movie performs because it has some unusual challenges to overcome. First, the movie must balance the action with the background story of how our four superheroes – Mister Fantastic (Miles Teller), Susan Storm (Kate Mara), The Human Torch (Michael B. Jordan), and The Thing (Jamie Bell) – came to be. Second, it's the third – yep, third! – Marvel movie being released this summer. And last but certainly not least, this film must overcome the mixed reviews of the earlier "FF" films from 2005 and 2007. This film is currently unrated, but a PG-13 sticker seems likely.
It's a good thing this movie list has so many good guys on it because there's plenty of bad guys, too, like these knuckleheads below.
August 7 – Masterminds
"What would you do with $17 million?"
That's the question this final blockbuster of the summer asks potential viewers. However, those who actually go to see this movie may have other, more pressing, questions to answer, like, "What was I thinking?"
Masterminds is a "mockumentary" of the actual Loomis Fargo heist from 1997 in North Carolina. It's got a very popular cast – Zach Galifianakis (David), Owen Wilson (Steve), Kristen Wiig (Kelly), and Jason Sudeikis (Mike) – all of whom have lots of experience making people laugh.
The film's official trailer should sufficiently warn moviegoers as to what they're walking into; but for many teens, it's the mindless comedy that's perfect for ending the summer before they have to go back to class. That said, these actors can be as raunchy as they are funny; Galifianakis was in the Hangover trilogy and Sudeikis was integral to the Horrible Bosses films.
This film hasn't been rated by the MPAA as of this writing, but given the cast and their proclivity to pick low-hanging fruit, expect at least a few jokes that will be as far south as this crew's accents.
Making the Most of Movies
Too many parents and youth workers underestimate the sway movies have over teens. That's not good because, in addition to the outright desire most kids will have to see these movies, millions of others will simply use the coming attractions to avoid hours of inevitable summer boredom. That's why we need to be informed and equipped to handle what Hollywood throws at us.
Fortunately, neither of those tasks require much effort or intellect. In fact, after reading this 2-part article series, you're well on your way to making informed decisions about your teenagers' summer viewing. Here are two more overarching thoughts to help guide your thinking when it comes to movies.
Be aware of what's coming out. Like a batter in baseball, if you know what's coming down the pipe, you'll know if you want to take a swing at it…or let it pass by. Being aware of these upcoming movies gives you the opportunity to do your own research in advance, and avoid those pressurized decisions that always seem to take place on Friday afternoons (in front of your kids' friends). It also allows you to set your family's social calendar to take advantage of the family-friendly films being released this summer.Being aware of upcoming releases is something to do year-round. In fact, since we're on the subject, here's a very short list of a few more HUGE films that will be coming out during the remaining months of 2015:
November 6 – Spectre

This is the fourth James Bond film to star Daniel Craig in the lead role. It'll be big.

November 20 – The Hunger Games: Mockingjay Part 2

This is the final chapter of Suzanne Collins' hair-raising trilogy about teens who kill other teens and then lead a post-apocalyptic world to peace. Almost every kid will want to see how it ends.

December 18 – Star Wars: The Force Awakens

Bottom line: stay tuned to what's coming. That way, you – and your family – will be ahead of the game.

Look for teachable moments…and teach! We're firm believers that entertainment is just that: entertainment. However, it's also clear that some of these blockbusters offer more than just a quick laugh or jaw-dropping car chase. Some of these films can be used to jumpstart a conversation with your teens that can impact their relationships, their character, and even their faith.We actually have two totally free resources that will help you along these lines. The first is our ministry's MOVIE REVIEWS & QUICK Q's page. On this site, you'll find a review of every major film to hit theaters, summer or any other season! In addition to a discussion of the synopsis, we share our thoughts about appropriateness for teen viewers. Finally, we even provide a few questions to get your kids talking about important elements found within the film.

Our reviews can often be found on the site by Saturday of opening weekend, so check back throughout the year.

The second free resource is our MOVIE CLIP DISCUSSIONS page. On this portion of our site, we offer complete small group discussion materials. In every instance, we direct parents and youth workers to a particular clip in the movie, and then provide a relevant Bible passage and discussion questions to get teens thinking about matters of faith (and so much more). When it comes to what you say, we guide you word-for-word.

Year after year, this is one of our most-used resources. Without a doubt, some great MOVIE CLIP DISCUSSIONS will come from this summer's blockbusters. Don't miss these gems!
We want your family to have a great summer at the theater. There's not much we can do about the stains that come from the buttery popcorn eaten in the dark…but we want to do all we can to protect your family from longer-lasting stains that come from making entertainment decisions in the dark.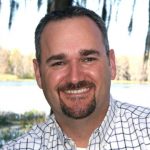 David R. Smith
David R. Smith is the author of several books including Christianity... It's Like This and speaks to parents and leaders across the U.S. David is a 15-year youth ministry veteran, now a senior pastor, who specializes in sharing the gospel, and equipping others do the same. David provides free resources to anyone who works with teenagers on his website, DavidRSmith.org David resides with his wife and son in Tampa, Florida.