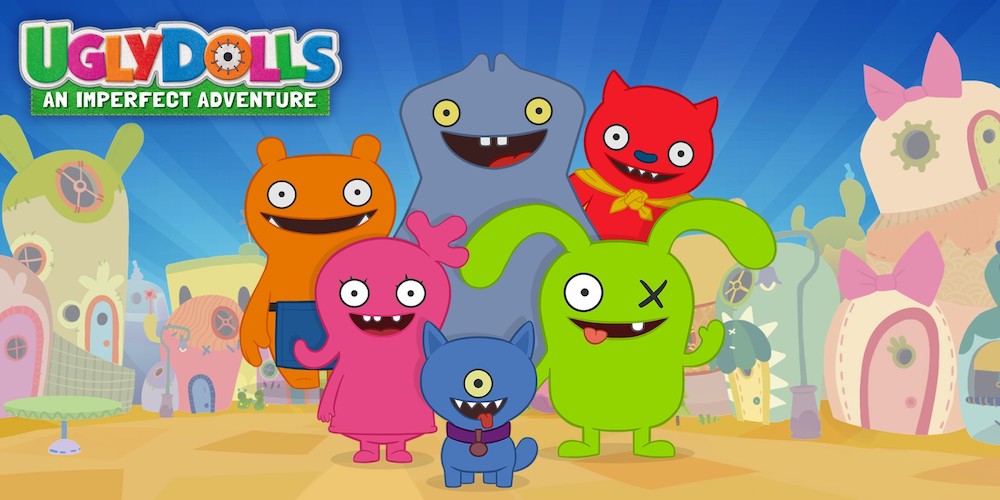 UglyDolls: An Imperfect Adventure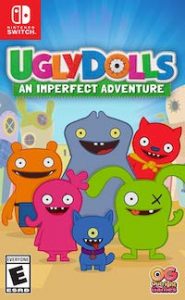 Game Reviewed: UglyDolls: An Imperfect Adventure
Publisher: Well Played
Developer: Outright Games
Reviewer: Naomi Norbez
Platform(s): PC, Switch, PlayStation 4, Xbox One
Category: Action, Adventure, Puzzle
ESRB Rating: Everyone
Click Here to Learn More About our Reviews
Game Description:
It's been a long time since I've seen a video game made for a movie's release—not since the last generation of consoles (Xbox 360 and PlayStation 3). So I was surprised to see this game when browsing the store shelves: UglyDolls: An Imperfect Adventure.
It's a video game for the movie UglyDolls, which some parents may have seen thanks to their kids. I didn't see it myself, but from the trailers, it looks like a typical "be yourself" fare for young children—something that doesn't push boundaries like a Pixar flick, but still provides entertainment and a harmless message.
And this "imperfect adventure" looks to continue that trend, with a story that looks the same as the movie. Let's check it out and see if your kids will like it.
What Parents Need to Know
Violence:
UglyDolls: An Imperfect Adventure features some of cartoon violence as players take down robots, but not much. Parents need not worry.
Language:
None.
Sexual Content:
None.
Spirituality:
None.
Miscellaneous:
The game's options are the bare minimum—definitely none for disabled players. It's neat to have so many languages with which to play the game, though.
Positive Elements:
The presentation of this game is spectacular. I love the bright, colorful aesthetic, and it's nice to explore the pretty world.
A Child's Perspective: Kids who liked the movie will probably love this game. And those who haven't seen it will like the collecting and crafting, as well as the lovely world to explore. However, the game's structure is pretty repetitive, which I'll discuss more in the next section.
Reviewers Thoughts:
When I saw this game, I was expecting a cheap tie-in to the movie, a terrible game made to make money. But after playing it, I was pleasantly surprised.
The graphics are beautiful. The world is fun to explore, and the colors really pop. It's actually fun to run around and collect items, and the crafting adds some extra depth that a game like this desperately needs.
The game's main problem is that it's repetitive. Really repetitive. Every level is exactly the same: go get these items, then go get these gold items, then return to the home base. Not enough is done to mix it up. That's not to say it isn't fun, or that kids won't like it, but it's not an intellectually stimulating game. Kids who want more will probably not see it through.
So, while UglyDolls: An Imperfect Adventure was more than I expected, I don't find it to be too great either. However, I think kids will still enjoy it, and it's definitely worth giving a look. Check the game out and see for yourself!
Naomi Norbez
Naomi Norbez has been making, playing, and critiquing games since she was a kid. In her free time she makes text adventures, draws comics, and watches birds. She hopes you find her reviews helpful and values any thoughts on them you'd like to share.