Every teen wants a cool cell phone. Most want slick cars. Many want the latest video game. No surprise, right? But there's one thing teenagers want that may surprise you—especially since it doesn't cost a dime.
But that doesn't mean it's gonna be cheap, either.
Disappearing Face Time
If you're part of a typical American family, you're constantly strapped for time. Life is busy, work is demanding, and kids participate in every sort of extracurricular activity imaginable. Tag on chores, school, and homework, and you've got a recipe for family members living together…yet isolated in silos. 
There's little to no "face time."
In fact, Dr. Robert Evans, author of Family Matters, notes, "A typical father will spend less than three minutes per day alone with a child who has reached his or her teenage years."
And this shortfall of face time couldn't come at a more crucial—or ironic—moment. In a landmark study by the Associated Press and MTV, performed in 2007, researchers discovered that a whopping 73 percent of teens said their mothers and/or fathers made them "happy." (No, that's not a typo.) And when asked, "What one thing in life makes you the most happy?" the most frequent answer given was "spending time with family." (Nope, that's not a typo, either!)
You might be thinking to yourself: "Yeah, but that was three years ago. The iPhone was invented, and reinvented, several more times since that research was performed. Kids don't want me around; they want stuff, entertainment, and whatever else my hard-earned money buys."
Well…
In a brand new survey by Family Circle, 25 percent of teens claimed they wanted more time with their parents. In fact, one 16-year-old guy actually said, "I think it'd be cool if my parents worked less, just because I'd get to see them more."
Granted, 70 percent of the kids interviewed said they were content with the amount of attention they received from their parents, but mark this in your heart: 95 percent of teens are paying very close attention to how much quality time parents spend with them.
So, what should we do this?
Giving Them What They Want
Too often parents give up or give in and just end up giving kids what they want instead of what they need. So, how cool is it—in this regard—that what kids want is actually what they need?
Finally, we can—with some confidence—give them what they want.
As noted previously, what kids want most is not a piece of tech gear or a car or a new article of clothing. That's good news on the wallet, right?
Sure, but to give kids what they want most of all, we must be willing to pay the price in terms of time.
Parents may have to give their calendars a makeover—or a total overhaul. Perhaps a TV show has to go. Or maybe a hobby or two. Some parents may even have to calculate what all those long hours and overtime pay is actually costing them at home.
Why? Because three minutes a day just doesn't cut it.
There are no shortcuts, either. Many parents may be tempted to inject themselves in between all that's going on in their kids' lives rather than whittle away some intentional face time. For instance, instead of taking the better route of having healthy conversations over meals, we might resort to just sending our kids more text messages each day. (After all, it's commonly known that kids prefer that system of communication more than any other.)
But texting isn't the same as good, old-fashioned face time…and our kids know it. Jonathan McKee, in his book CONNECT: Real Relationships in a World of Isolation, contends that "technology is a great tool, but it's just a tool. Nothing replaces face-to-face relationships."
Functional Face Time
Creating family face time will look different from house to house. Some families are closer to the target than others. But the results will look very similar for most families: Happier, healthier kids.
My friend Steve—a busy and successful professional—has two kids in college; one boy and one girl. They're both solid kids. Did they get that way by accident? Are some kids better than others? Are some just easier to raise?
Perhaps it has something to do with Steve's intentionality and sacrifice.
Every week he and his daughter have a date night; neither his wife nor his son is invited. The two of them go out to dinner (and maybe some ice cream) and just talk. Nothing fancy, nothing expensive. But it's his dedicated time with her—totally focused on her needs, thoughts, concerns, as well as their relationship.
During those hours each month, Steve talks about following Jesus, what kind of young man she should be looking for in life, her studies, and so forth. He says for him it's a rich time, but if you talk to his daughter—and I have many times—she lives for those moments with her dad. Those times make her feel very special.
For you parents, if a (whole) night per week sounds impossible to give up—shoot for something more manageable at first. If it's one night per month, do it. If it's an uninterrupted dinner hour at home, do that. Whatever you choose to start with, be intentional about setting—and keeping—that incredibly important appointment.
Time is our most precious commodity. Every human being eventually runs out of it, and there's absolutely nothing we can do to change that.
Yes, this face time with your kids will cost you…but it will be well worth the investment.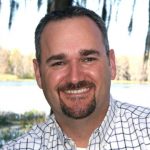 David R. Smith
David R. Smith is the author of several books including Christianity... It's Like This and speaks to parents and leaders across the U.S. David is a 15-year youth ministry veteran, now a senior pastor, who specializes in sharing the gospel, and equipping others do the same. David provides free resources to anyone who works with teenagers on his website, DavidRSmith.org David resides with his wife and son in Tampa, Florida.