According to new research, there are five times as many kids in this generation who are "stressed out" than the generation of kids who lived during the Great Depression.
Wait a second. Those kids stood in bread lines and then fought Hitler. What's so tough about being a kid today?
The Greatest Generation vs. The Gravest Generation
Journalist Tom Brokaw immortalized the WWII generation by calling them "The Greatest Generation." They faced unparalleled economic upheaval during the Great Depression and then victoriously participated in a global war that ended unprecedented mass murder.
Ummm…that sounds a bit stressful to me.
But it's our current generation, Gen Y, that feels more stress. Much more stress, in fact.
In comparing test results from the Minnesota Multiphasic Personality Inventory (MMPI) of 77,576 young people, taken between the years 1938 and 2007, Jean Twenge of San Diego State University found that there were five times as many students who felt high levels of stress from Gen Y than kids from the Great Depression era.
For instance, in 1938, only 5% of high school and college-aged kids suffered from "hypomania," the measure of anxiety or unrealistic optimism. In 2007, that number had skyrocketed to 40%. In 1938, only 1% of kids suffered from depression; nowadays, 6% of kids struggle with it.
As sad as this news sounds, it doesn't come as a big shocker to those who study teenagers. Over two years ago, we wrote about kids' high levels of stress caused by school-related activities.
However, the other reasons behind the increase in stress may surprise you.
A Hard Knock Life?
Today's kids not only face acne, drama with their BFF, and increased academic pressure, they also have to stare down a horribly weak economy, global warming, terrorism, and war. However, in light of these problems, most experts believe these realities are only peripheral.
Psychologists speculate that culture's focus on the external — from wealth to looks to status — is largely responsible for the increases in kids' stress levels. In one survey, 81% of Gen Y claimed that getting rich was the most important goal for their lives. Another study, an inter-generational one in which members of Gen Y participated in, found that Gen Y was the most "self-indulgent" generation.
Well…at least they're aware of their sense of entitlement.
Evidently, greed and stress go hand-in-hand. Twenge, in her study cited above, went on the recordand said, "It is very common for materialistic people to report more anxiety or depression." But this narcissistic generation's stress doesn't just come from hyper materialism; there are other factors that contribute to the stress levels Gen Y experiences.
Sleep deprivation also plays a critical role in stress levels, and new studies are beginning to understand how significant the influence is. According to Columbia University Medical Center's report on teens and sleep, kids who have a bedtime of midnight or later have a 24% greater chance of being depressed and a 20% greater chance of suicidal thoughts (compared to those who went to bed at 10 pm or earlier).
School-related stress has already been mentioned, but cannot be understated. When many kids go to school, they have more on their minds than just algebraic equations: inflated GPA's, getting into a good college, and even random school shootings…just to name a few. These school-related pressures have been known to trigger less-than-healthy responses by kids, academic cheating being one of the chief results. The Partnership for a Drug Free America says the responses to stress can be even more dramatic than cheating: 73% of teens reported that "school stress" was the biggest reason for taking drugs.
American students aren't isolated from the rest of the world in this department. India might be the only place where school-related stress is taking a higher toll; on that sub-continent, academic-related suicides are climbing at alarming rates.
Teenagers also face the stress caused by not meeting expectations (no matter how ridiculous they are). For instance, when Dove asked girls about their self-image, 7 out of 10 felt they didn't "measure up" in some way. Many of them are also taking extreme measures to cope with their problems.
Finally, stressors may also include elements as uncontrollable as ethnicity. Latino girls who are expected to be modest and submissive at home, but pressured to be sexy and assertive everywhere else, find themselves stressed to the point of suicide. This pressure will cause 15% of them to attempt suicide, the highest percentage of any other ethnicity in our country.
The effects of excessive stress aren't pretty.
Shattering Stress
Stress has been around since the very beginning. The Bible even records a number of stories about men and women who faced extreme situations and contemplated extreme measures. When Jesus spoke to a group of peasants on the side of a hill one day, His message stood in stark contrast to the hustle and bustle approach to life so many have adopted.
"Therefore I tell you, do not worry about your life, what you will eat or drink; or about your body, what you will wear. Is not life more important than food, and the body more important than clothes? Look at the birds of the air; they do not sow or reap or store away in barns, and yet your heavenly Father feeds them. Are you not much more valuable than they? Who of you by worrying can add a single hour to his life?
"And why do you worry about clothes? See how the lilies of the field grow. They do not labor or spin. Yet I tell you that not even Solomon in all his splendor was dressed like one of these. If that is how God clothes the grass of the field, which is here today and tomorrow is thrown into the fire, will he not much more clothe you, O you of little faith? So do not worry, saying, 'What shall we eat?' or 'What shall we drink?' or 'What shall we wear?' For the pagans run after all these things, and your heavenly Father knows that you need them. But seek first his kingdom and his righteousness, and all these things will be given to you as well. Therefore do not worry about tomorrow, for tomorrow will worry about itself. Each day has enough trouble of its own. 
As usual, Jesus packs more into one thought than we can break down in an entire article, but key in on His instruction to people who had just as many worries as we do. His advice – or command – is to "not worry about your life…but seek first His Kingdom."
It's somewhat comforting for me to hear Jesus acknowledge that troubles are simply a part of life. "Each day has enough trouble of its own," He says. If Jesus' days had trouble and stress, I can safely assume that mine will, as well. So will our students. But how they deal with those stresses can be "make or break."
We can do several things to help kids relieve stress in their lives, and hopefully avoid all the terrible effects it can bring. Solutions can be as simple as ensuring our kids get a full night's rest to keeping a continual eye on school life. Also, have honest but compassionate conversations with them about their self-image.
Whatever you do, don't overlook the power of one-on-one relationships. Through these important interactions, we can provide our teenagers with a healthy balance on life. We get to ask them questions, and also answer theirs. Only through face-to-face conversations do we get to talk with them about God's perspective on life vs. the frantic existence so many of them call "life."
As parents and youth workers, let's commit to an investment in teens' lives that will help them reach their fullest potential. Who knows? This generation could be "great" as well!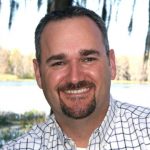 David R. Smith
David R. Smith is the author of several books including Christianity... It's Like This and speaks to parents and leaders across the U.S. David is a 15-year youth ministry veteran, now a senior pastor, who specializes in sharing the gospel, and equipping others do the same. David provides free resources to anyone who works with teenagers on his website, DavidRSmith.org David resides with his wife and son in Tampa, Florida.